Hit-and-run? Clippers star Paul George accuses 'kid' of hitting his car and then driving off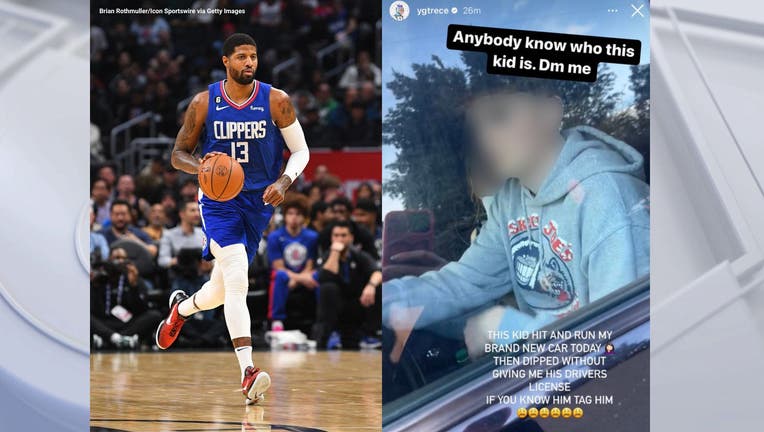 article
LOS ANGELES - Los Angeles Clippers star Paul George appears to be on a search for an alleged hit-and-run driver.
On Thursday, George took to social media to call out a "kid" for allegedly hitting his car and then driving off.
"This kid hit and run my brand new car today," the now-deleted Instagram story from the Palmdale native's account read. "Then dipped without giving me his [driver's] license."
At the time of the post, George had urged his social media followers to find the alleged hit-and-run driver.
It is unknown when and where the alleged crash happened. On the NBA side of things, George sat out Wednesday's game against the Utah Jazz as he deals with a hamstring injury.
George did not give an explanation on why he took down the social media post on Thursday. As of Thursday night, it is unknown if law enforcement is looking into investigating the alleged crash.