Former NBA MVP Russell Westbrook to stay with LA Clippers, report says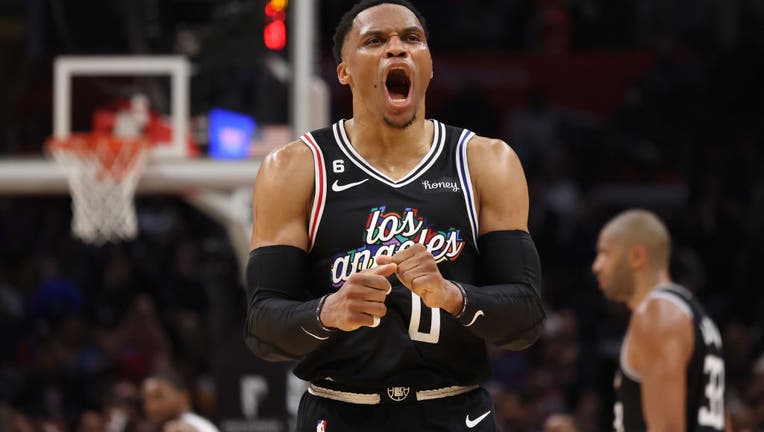 article
INGLEWOOD, Calif. - Long Beach native Russell Westbrook is reportedly staying with the Los Angeles Clippers.
According to a report from ESPN's Adrian Wojnarowski, Westbrook agreed on a 2-year deal that is close to being worth $8 million.
The former NBA MVP will get to stay home after finishing the last 21 regular-season games in the 2022-2023 NBA season with the Clippers. After a tumultuous time with the Lakers between 2021 and the 2023 trade deadline, the 9-time NBA All-Star finished the season strong, averaging 23.6 points per page in five playoff games with the Clippers.
The reported signing of Westbrook may have effectively silenced any speculations NBA fans may have had about the Clippers pursuing Portland Trail Blazers star Damian Lillard. On Saturday morning, it was revealed that Lillard wanted out of Portland and rumors had it that the Clippers may be on the shortlist of desired destinations for the scoring point guard.
The Clippers, who finished with the 5th-best record in the Western Conference with a 44-38 regular-season record, are looking to get over the hump with a competitive roster that features superstars Kawhi Leonard and Paul George. Injuries doomed Clipper Nation as the team fell in the first round to the Phoenix Suns as Leonard and George watched parts of the series from the bench.