Damar Hamlin: Lakers' LeBron James praises NFL's decision to suspend Bills-Bengals game
LOS ANGELES - Athletes continue to share well-wishes and lift Buffalo Bills safety Damar Hamlin up in prayer following a terrifying tackle that led to him collapsing on the field during a highly anticipated Monday Night Football matchup.
Medical personnel performed CPR on Hamlin to restore his heartbeat for several minutes before he was taken to a Cincinnati area Level 1 trauma center in critical condition.
Following the horrific incident, NBA superstar LeBron James praised the NFL's decision to suspend the game.
RELATED: Damar Hamlin suffered cardiac arrest during game, heartbeat restored on field, Bills say
The Los Angeles Lakers beat the Charlotte Hornets 121-115 Monday night and James, an Ohio native, shared his thoughts on the unspeakable event that occurred on the Paycor Stadium field.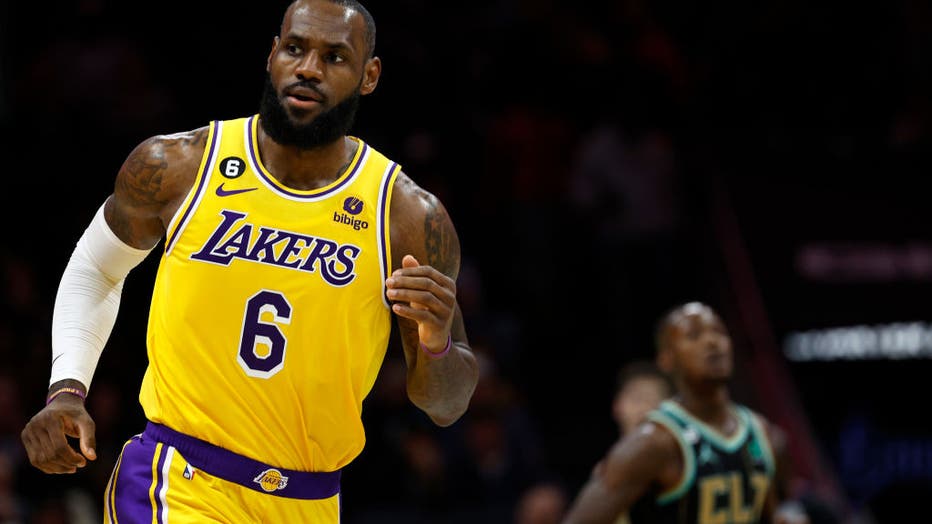 FILE-LeBron James (Photo by Jared C. Tilton/Getty Images)
"Obviously I don't know what happened – I've seen the play but I don't know exactly what happened. My thoughts and super prayers goes up to the skies above for that kid's family, for him, for that brotherhood of the NFL and everybody a part of the NFL family," James said. 
Players, who were visibly shaken up, were allegedly given five minutes to warm up and resume play before officials said the game would not continue. Reports indicate it was Bengals head coach Zac Taylor and Bills head coach Sean McDermott who sent their players to the locker room and made it clear they had no interest in continuing the game that evening.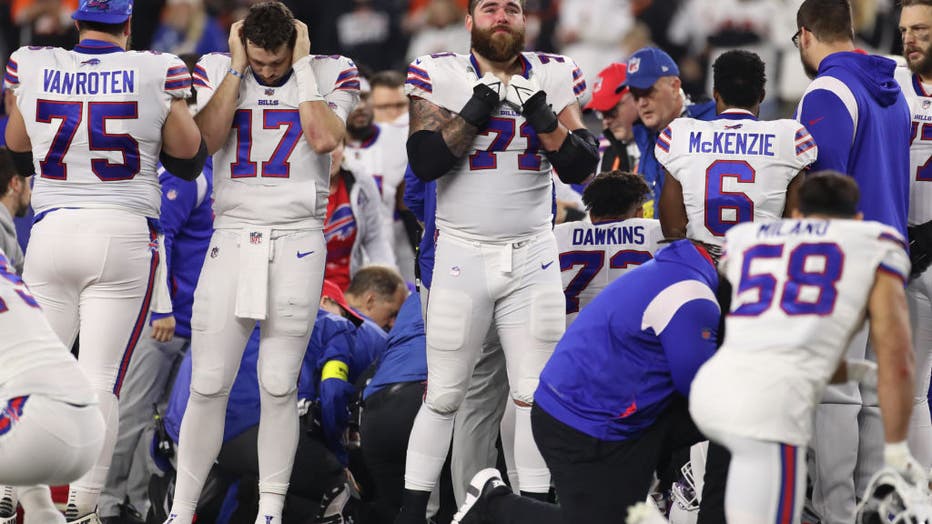 RELATED: Damar Hamlin's toy drive raises more than $3.5M in hours after MNF injury
James continued to say, "It's definitely the right call by whoever made that call – [NFL Commissioner] Roger Goodell or whoever had an opportunity, the authority to make that call to suspend – the safety of players in all sports is always the most important."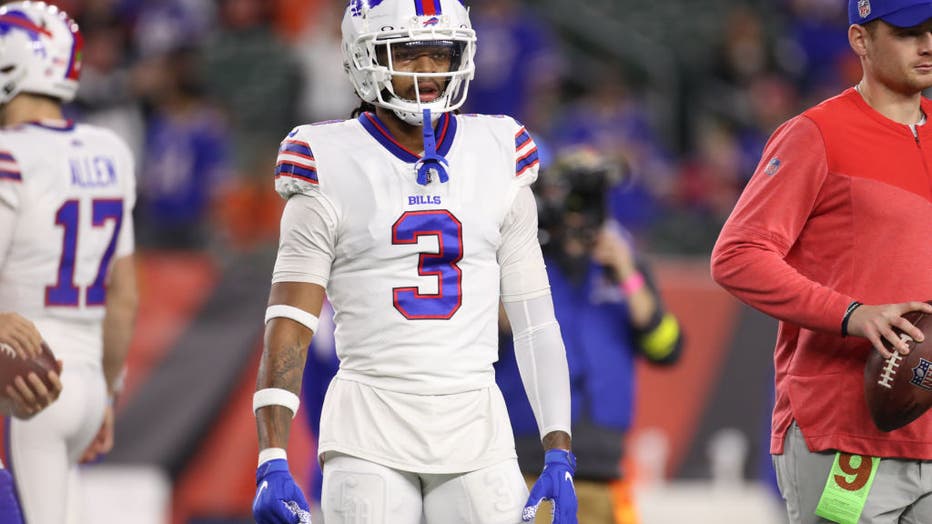 Buffalo Bills safety Damar Hamlin (Photo by Ian Johnson/Icon Sportswire via Getty Images)
The 24-year-old was rushed to the University of Cincinnati Medical Center accompanied by his mom who attended the game.
"It was a terrible thing to see and I wish nothing but the best for that kid, for the city of Buffalo, for the franchise of the Bills and like I said, for the rest of the NFL as well and also the Bengals that was there and playing in that game," James said.
The NFL released a statement at 10 p.m. ET Monday.
"Hamlin received immediate medical attention on the field by team and independent medical staff and local paramedics. He was then transported to a local hospital where he is in critical condition," the statement from the league read. 
"Our thoughts are with Damar and the Buffalo Bills. We will provide more information as it becomes available."
FOX News contributed to this report.