Dallas Cowboys superfan wins FOX Bet Super 6 Terry's Vault sweepstakes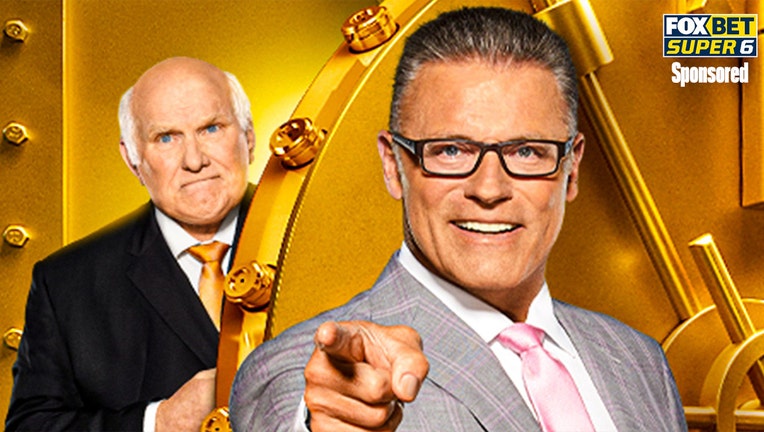 article
One very lucky football fan struck gold in the FOX Bet Super 6 NFL Week 16 Win What's in Terry's Vault Sweepstakes.
Amanda, a Dallas Cowboys superfan from Texas, was the contestant whose name was drawn to grab all of Terry's swag.
And, boy, was there a lot of swag to claim.
"When they called to tell me my name had been drawn, I said, 'are you serious,'" admits the 39-year-old food industry worker. "The only thing I'd ever won in my life was pies at my school's fall festival."
But this big prize — a state-of-the-art home entertainment system presented by Tubi — takes the cake. Included in the system that Amanda won is a 65-inch SMART television, a Bose Smart Soundbar 300 Bluetooth Connectivity with Alexa Voice Control and a Microsoft XBox Series S, among other prizes. The XBox, according to this gamer, will come in handy.
"I had my headset on and played today after I got off work. So a gaming system is good for me."
For a chance to win everything in Terry's vault, FOX Bet Super 6 contestants had to submit their picks for the $25,000 NFL Challenge featuring the Packers and the Dolphins. After submitting their picks for that matchup, players could opt in to have their name drawn to win the Terry's Vault sweepstakes.
Amanda did just that, which led her to start the new year off right with some nice, new electronics.
And speaking of new, the Texas native's beginner's luck can be credited for her big win. Amanda only started playing FOX Bet Super 6 about five months ago.
"My boyfriend has been playing for about two years," she acknowledged. "And he told me, 'here, download this app.' I did, and I won something before him! But I will gift him Terry Bradshaw's signed football!"
And there's more football in Amanda's future, at least when it comes to FOX Bet Super 6. After joining winner's row during the 2022 season, she still plans on trying her luck at more FOX Bet Super 6 contests.
"I'm gonna definitely keep playing!"
Hopefully, she can strike it even bigger next time, like the three contestants who won Terry's million-dollar jackpot earlier this season.
Want your chance to be our next winner to claim a big prize? To find out, just download the FOX Bet Super 6 app onto your phone or mobile device and get in on the action. All the contests are free to play, they're fun, easy and people really do win!
Your lucky day could be right around the corner!
Download the FOX Bet Super 6 app for your chance to win thousands of dollars on the biggest sporting events each and every week! Just make your picks and you could win the grand prize. Download and play today!
No purchase necessary. Open to legal residents of the US, excluding WA. 18 and older. See terms and conditions at foxsuper6.com. Sponsored by TSG Interactive US Services Limited.