Chick-fil-A: Closed Sundays... even Super Bowl Sunday!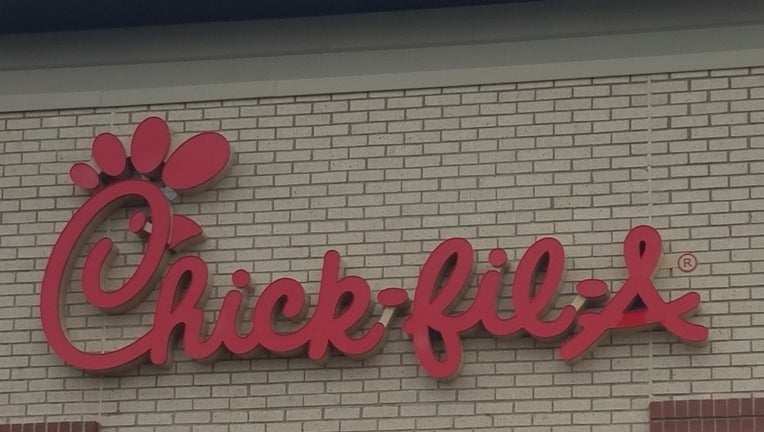 article
ATLANTA (FOX 5 Atlanta) - Football fans from Los Angeles, Boston, and even St. Louis will soon be receiving the very best of Southern hospitality in Atlanta for Super Bowl LIII. After all, football is a real Southern institution.
App users: View full article here
But sadly, and only a few would say rather subjectively, the epitome of Southern hospitalities and institutions won't be open for the Super Bowl. Because they are "Closed Sundays."
Atlanta-based Chick-fil-A set up shop inside Mercedes-Benz Stadium when the new home for the Atlanta Falcons opened about 17 months ago, but it hasn't opened for a single Sunday game. In fact, they have only been open for only four pre-season games and two regular season games since the Falcons took to the field at the Benz.
RELATED: Chick-fil-A stand inside Mercedez-Benz Stadium will be closed for most Falcons' games
Many folks might be wondering "Why should they even bother to have a Chick-fil-A in the stadium if it's not open for Falcons games?" Well, for starters, Chick-fil-A is the title sponsor of two events at the Benz: the Chick-fil-A Kickoff game which is played Labor Day weekend and the Chick-fil-A Peach Bowl which is usually played New Year's Eve.
RELATED: Mercedes-Benz stadium to reduce more food price by another 12 percent
But there is plenty of opportunities for fans to "Eat mor chickin " at the stadium. On Dec. 8, 2018, 73,019 soccer fans could get their waffle fry fix watching Atlanta United defeated the Portland Timbers in the MLS Cup.
The stadium has also hosted the AMA Supercross Championship, the Drum Corps International Southeastern Championship, and the 2018 College Football Playoff National Championship, all not held on a Sunday. Also, Garth Brooks and Kenny Chesney's sold out concerts got a chance to taste the original filet.
SEE ALSO: Burgers with Buck: Molly B's
Yes, but sadly, the 75,000 spectators won't get to enjoy any Chick-fil-A nuggets during the Super Bowl game. However, for those traveling to Atlanta for the Super Bowl there are a bunch of unique opportunities and locations to fill that void:
Atlanta's Hartfield-Jackson International Airport has two locations, one at Concourse A Centerpoint and one in Concourse C21.
For the history buffs, visit the Dwarf House, formerly the Dwarf Grill when opened in 1946, where founder S. Truett Cathy first started it all. It has an expanded menu and sit-down, diner-style service. That's located at 461 N. Central Avenue in Hapeville, Georgia. (Try the hot brown!)
Visit the first food court location opened in 1967 in Greenbriar Mall located at 2841 Greenbriar Parkway SW in Atlanta.
Or visit the first free-standing location located at 2340 N Druid Hills Rd NE open in 1986.
Also, there's Truett Grills, opened in 1996, which offer traditional, sit-down dining and expanded menu selections in a diner-themed dinner including Chick-fil-A favorites. That's a short trip to 1785 Jonesboro Road in McDonough, Georgia.
RELATED: Hate that Chick-fil-A is closed on Sundays? This is your new anthem!
And finally, there is the one and only Truett's Chick-fil-A Luau which opened in 2014 with a Hawaiian flavor and Tiki theme including Chick-fil-A favorites. That's a bit of a road trip located at 600 W. Lanier Avenue W in Fayetteville, Georgia.
Just remember, they are all closed on Sundays. Just like the one at Mercedes-Benz Stadium.
(Now, if the Atlanta Braves could make it in the World Series, we can talk a bit more about the Waffle House in SunTrust Park!)