Brady fist-bumps referee before Super Bowl LIII, internet explodes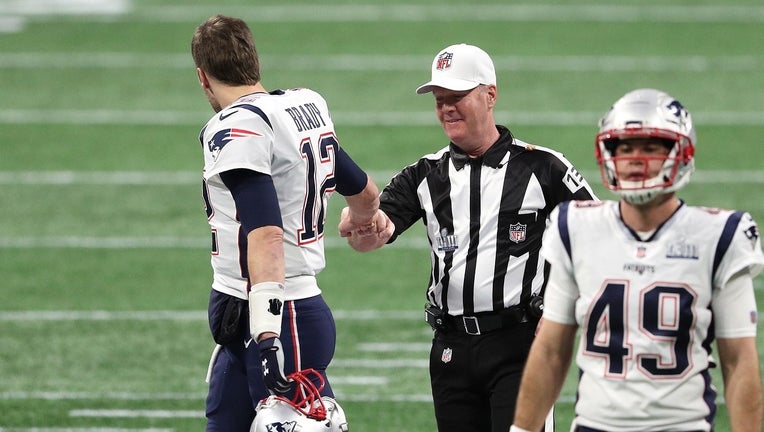 article
ATLANTA (FOX 5 Atlanta) - It is the "fist-bump seen around the world." Before the kickoff of Super Bowl LIII in Atlanta, New England Patriots quarterback Tom Brady was seen exchanging a familiar pleasantry with an NFL referee on the sidelines.
The Patriots and Brady, of course, are the team people love to hate, and previous scandals have rocked the team, so of course, social media was buzzing over Brady's exchange with referee John Parry.
Accusations of a conspiracy between the two range from everything that the coin toss was rigged in Brady's favor to the game's outcome is certain given the "all-telling" fist-bump.
The Patriots are playing the Los Angeles Rams at Mercedes-Benz Stadium in Atlanta.