Olympic and Bundy: YWCA of Great Los Angeles pioneers model of community centers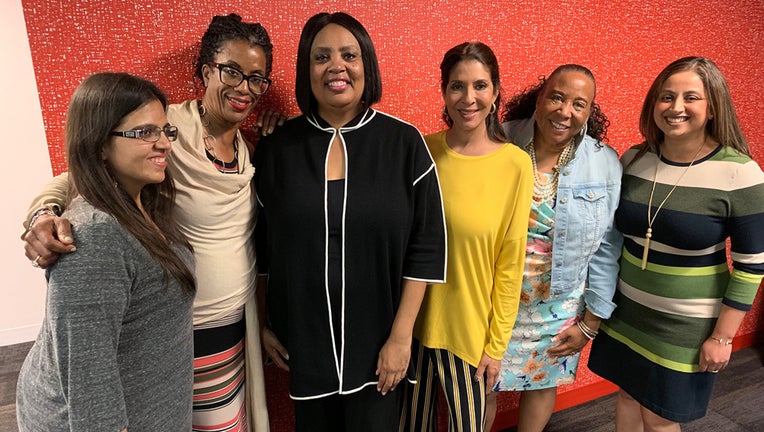 article
The YWCA. Perhaps you've seen the name, heard of their good works. With more than 100 years of service and issues like homelessness and Me Too, we hear why the YWCA is as important as ever in 2019.
Their motto: Eliminating Racism. Empowering Women.
YWCA GLA is pioneering a model of community centers and housing - co-created with diverse stakeholders - to transform lives, build self-reliance and, ultimately, strengthen communities. to provide comprehensive services to at-risk youth and their families.
We learn about job programs through their Digital Learning Academy and about hotline and services for victims of sexual assault. As they are a voice for girls in need, and so many from foster care, this segment has a special place in my heart.
For more information, visit https://ywcagla.org.
This episode's guests include Vice President of Empowerment Services Sharon Shelton, Principal YWCA GLA Digital Learning Academy Sheila Wiley, Nikisha Franco-Smith, a graduate student from the Digital Center, and Director of Sexual Assault Sheetal Crib.
Listen to the Olympic and Bundy podcast wherever you get your podcasts. And stay connected on Twitter, Facebook, and Instagram.