Zoo Atlanta launches vote to name panda cubs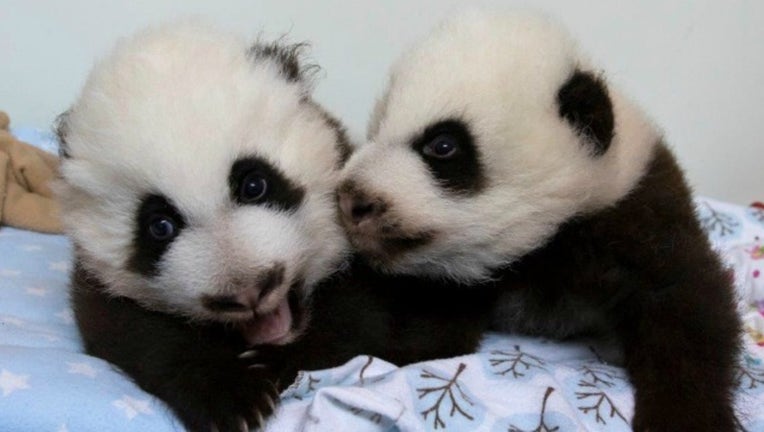 article
ATLANTA - Zoo Atlanta is letting the public choose the names of their newest panda cubs.
The zoo announced its plan to invite the public to vote on the names of the 11-week-old giant panda cubs on Monday. In honor of the Chinese New Year, the zoo will finalize their names on their 100th day of life on December 12, 2016.
The twins are girls and, for now, are referred to as "Cub A" and "Cub B."
The zoo released a list of the seven pairs of names for the public to vote on. The poll runs until 11 p.m. on Sunday, December 4.
The public can vote on the following names:
- Ba Lun and Shu Lun
- Jiu Jiu and Yuan Yuan
- Lun Jia and Jia Lun
- Lun Li and Lun Yu
- Ya Lun and Xi Lun
- Ya Lun and Xin Lun
- Yang Hai and Yang Gui
A meaning guide is available on the website where votes can be cast.
The winning set will be revealed at the twins' 100 Day Naming Celebration on December 12.
The twins were born on September 3 to their mother Lun Lun and father Yang Yan.
Catch a glimpse of the cubs via the PandaCam on the zoo's website.