Woman killed after triggering wrong-way crash on 210 freeway in Monrovia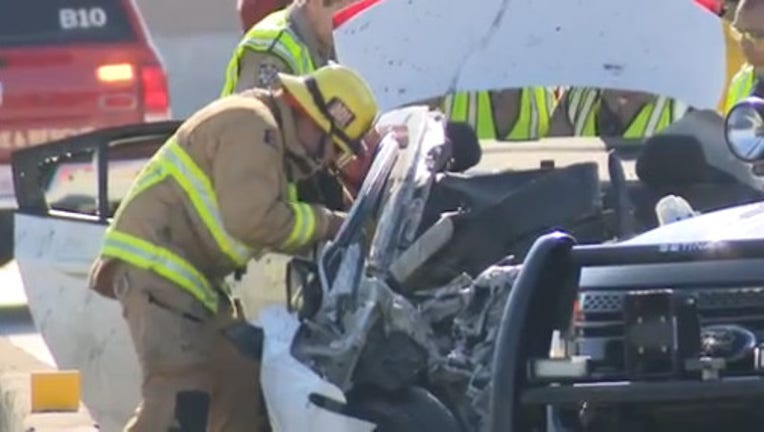 article
MONROVIA, Calif. - A woman driving the wrong way was killed Sunday in a two-vehicle crash on the Foothill (210) Freeway in Monrovia that left the other
motorist with major injuries, the California Highway Patrol said.
The crash happened around 4:40 a.m. on the eastbound freeway, east of Huntington Drive.
 The woman was driving a 2017 Chevrolet Cruze westbound in the eastbound lanes of the Foothill (210) Freeway when she crashed into a 2017 Toyota Tacoma driven by a 19-year-old man, according to a CHP statement.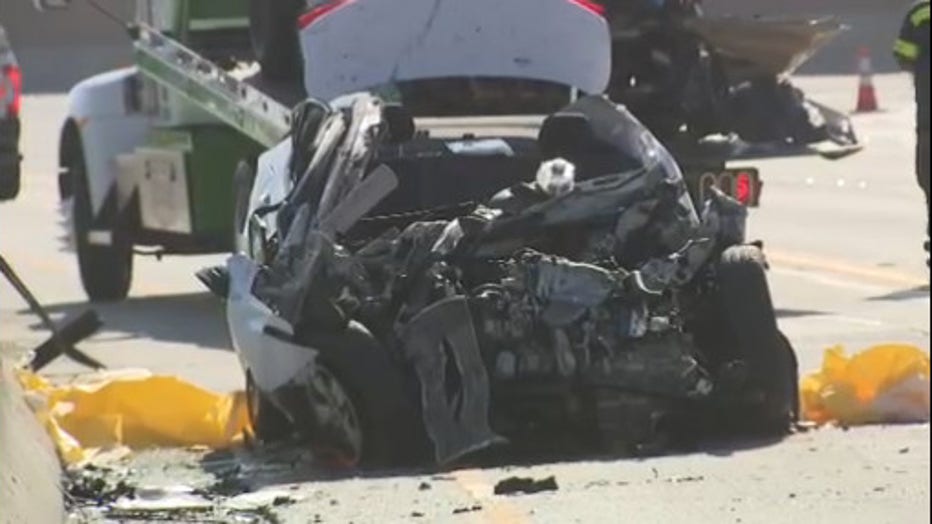 The woman, the lone occupant inside her car, was pronounced dead at the scene and paramedics rushed the Hemet resident, the lone occupant inside the pickup truck, to Huntington Memorial Hospital in Pasadena with major injuries.
"We're still investigating the cause of the traffic collision. With wrong way drivers a high amount of them do involve either drugs or alcohol impairment, but again right now we're unaware if drugs or alcohol were involved," said Officer Joseph Davila. 
Davila says when officers arrived on scene the Toyota Tacoma was on its roof while the Chevrolet Cruze was facing the wrong way in the HOV lane. 
The CHP's Baldwin Park area office asked anyone who saw the crash to call them at 626-338-1164.