Woman charged with murder after killing man over argument involving cat
SANTA ANA, Calif. - An Orange County woman was charged with murder after running over and killing a man she believed attempted to run over a cat, officials stated. 
According to the Orange County District Attorney's Office, Hannah Star Esser, 20, was charged with one felony count of murder. She faces a maximum sentence of 25 years to life if convicted. She is being held on $1 million bail.  
The DA's office says on Sept. 25 around 8:20 p.m., Esser confronted a man she believed was trying to run over a cat in the street.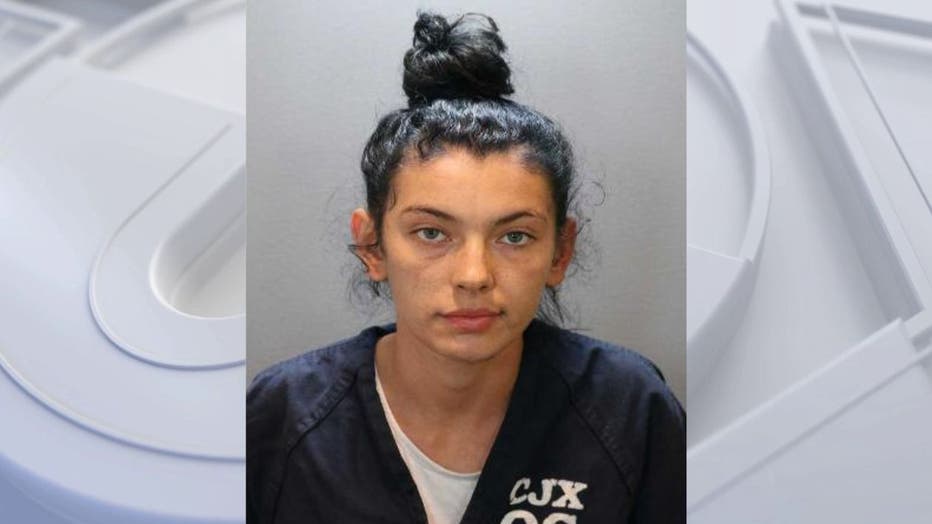 Esser and the man, identified as Victor Anthony Luis, 43, both got out of their vehicles and got into a verbal argument with each other. 
Officials say Esser recorded the confrontation. She then got back into her car while still arguing with Luis. Besides driving away, Esser intentionally ran the man over with her car. 
"Instead of continuing to drive away from Luis and out of the area, Esser made a 3-point turn and drove back towards Luis in the direction of a cul-de-sac. Esser then made a U-turn, accelerated and drove directly at Victor," the DA's office said in a statement.  
Luis was launched onto the hood and windshield and flipped several times before landing in the street; he was pronounced dead at the scene.  
"The girl thought he hit a cat so she ran him over on purpose. But there was no cat, no dead cat. How can she think he hit a cat when he just pulled up to park," said father Victor Lopez.  
According to his family, Luis was a father to five daughters and was expecting his first grandchild this fall. 
In a statement to FOX 11, Luis' family said "We are devastated by the loss of Victor, a beloved father of five daughters, a treasured son, brother, friend and cousin. This senseless act of violence has robbed the world of a bright light who will never be forgotten."
A GoFundMe campaign has been established by his sister to assist the family.