'Wheel of Fortune' host Pat Sajak yells at contestant a day after going viral for tackling winner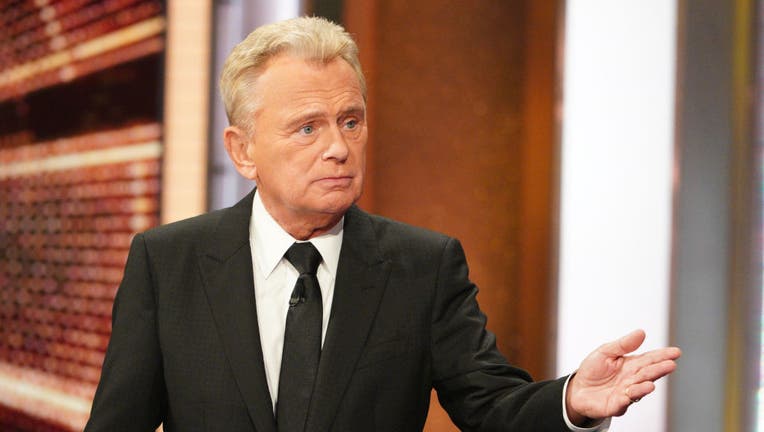 article
"Wheel of Fortune" has quickly become a wheel of media headlines, with host Pat Sajak making news once again for his behavior during the game show.
Just a day after he went viral for his on-stage tackle of a contestant, Sajak was caught yelling at a contestant to solve a puzzle.
"Oh! I'm going to solve," said contestant Nicole from Peachtree, Georgia, during Wednesday's episode when the puzzle had just two unknown letters left.
"Please, solve the darn puzzle!" Sajak exclaimed loudly.
Nicole had already successfully guessed several letters in a row when Sajak said, "Looks pretty good to me," as if to say there should be no need to spin again.
With four letters missing from the puzzle in the "Same Name" category, Nicole chose to spin again, selecting a 'P.' She narrowed the puzzle to two missing letters after guessing 'Y.'
She ultimately solved the puzzle correctly, shouting, "Coconut and cough syrup!" before letting out a sigh of relief.
The camera then cut to Sajak, who shared, "It's a horrible moment when you know that 'everyone in America knows what this is, why don't I?' But you got it," he told Nicole.
He added, "We appreciate that you pretended you didn't know 'til the end, you increased the drama and that was great."
Although she accrued more money, Nicole fell short to contestant Cory who ultimately was declared the episode's winner.
The tense moment came just a day after a controversial moment when Sajak was caught, albeit playfully, tackling the winner of that night's episode.
Winner Fred revealed himself to be a drama teacher as well as a bar trivia host and professional wrestler. 
He ran away with the episode, solving puzzle after puzzle. 
"Just 'cause he's a professional wrestler, want me to body slam him for you? I can do that," Sajak asked the other two contestants, to which they answered yes.
Later in the episode, Fred was tasked with solving the bonus round. After doing so successfully, he pumped his arms in the air and hugged his father who came on stage.
His father held up Fred's arm as if he had just reigned victorious in a wrestling match, while Fred beamed. Moments later, Sajak came over and pretended to put Fred in a chokehold, locking his arm behind his back and grabbing his face.
Although silly in nature, fans were left confused by Sajak's actions, taking to Twitter, writing things like, "Lost your mind @patsajak," or "@patsajak getting ready for the @WWE next week."