Wednesday's Child: Sweet siblings Mario, Emiliano, and Ivan looking for a permanent loving family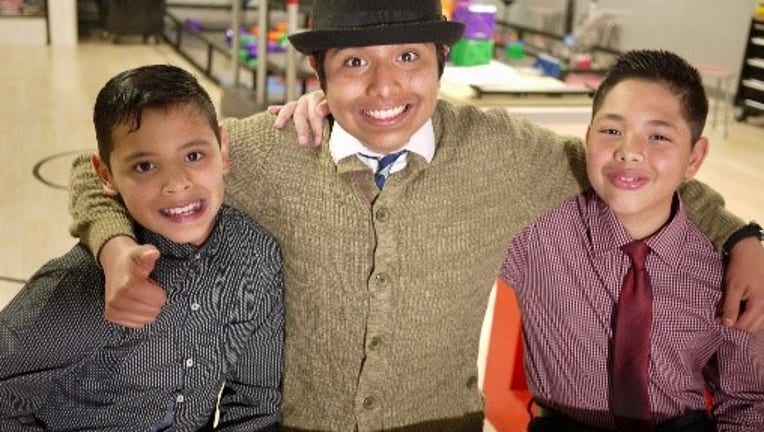 article
LOS ANGELES - Mario (2005, Center), Emiliano (2007, Right) and Ivan (2009, Left) are brothers who describe each other as their best friends. They're always on the go, full of energy and spontaneity.  They love being in the outdoors. That's not all there is to these boys – they have a knack for learning, especially on the tech side. We brought them to one of our favorite learning labs – Rolling Robots in Glendale, CA for a lesson in robotics.
Get breaking news alerts in the FOX 11 News app. Download for iOS or Android.
Mario is an enthusiastic kid with a positive personality.  As the big brother, he's got a lot on his shoulders so he'd really like a role model in a family to help share that load. Mario thrives with positive affirmations and reassurance. He is very friendly and sociable, yet he enjoys quiet time to self-reflect. Reading and listening to music are some of his favorite activities. Although he's the oldest, he's still a boy and really lights up when he is able to play with his Transformers figures or Hot Wheels.   
Emiliano is a very caring and considerate kid.  He has a great sense of humor.  He really loves Legos so the robot building activity was right up his alley. He also loves sports such as baseball and football.  Emiliano can be a little cautious and it takes him some time to share his trust with others.  Emiliano loves to spend time with his brothers and thrives whenever he interacts with them and eases up his guard when Mario is around.
Like his brothers, Ivan is also a very caring, articulate, and engaging kid.  He's attentive and interacts well with peers. Ivan is very receptive to encouragement and thrives with structure and set daily schedules.  In addition to building things with LEGOS, Ivan also enjoys playing with superhero action figures. He loves his big brothers and looks up to them.  
Currently, the three brothers do not reside with one another and we're looking for a family with room not only in their home but in their hearts for all three and provide a safe, permanent and unconditionally loving family. Tune in to Wednesday's Child and then call to learn more about adoption at 1-866-921-ADOPT (2367).