Wednesday's Child: A successful adoption for the Sandovals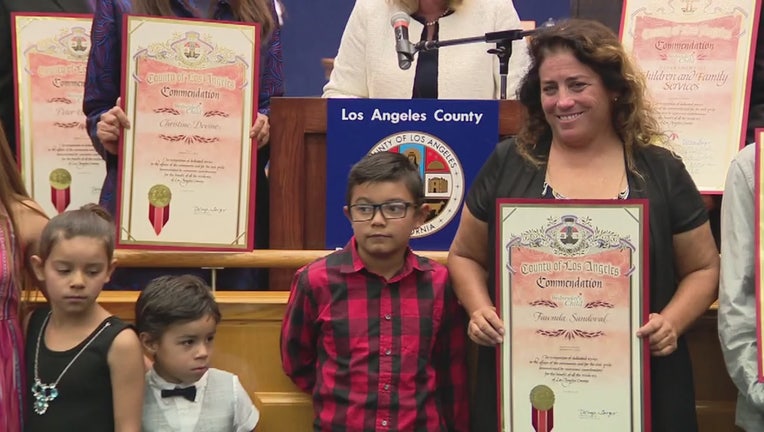 LOS ANGELES - Happy Thanksgiving from Wednesday's Child!    
One family sure to be sharing in the holiday, the Sandovals.    
They were there as FOX 11 was recognized for 25 years of helping find adoptive homes for kids in foster care.
FOX 11 celebrated its 25th year of partnership with DCFS, helping our children find safe, permanent and loving families through the Wednesday's Child program. With November's National Adoption Month culminating with the Thanksgiving holiday, we look back at an adoption that took place more than 20 years ago.
Wednesday's Child helped pave a pathway for one adoptive parent who's also a DCFS social worker and grandmother. Tune in to hear the Sandoval Family's adoption story and their ongoing legacy of family.
Tune in to Wednesday's Child and then call to learn more about adoption at 1-866-921-ADOPT (2367).