'We don't know what to do': Family searching for missing Tennessee woman believed to be in Arizona
PHOENIX - A family is working tirelessly to bring a missing Tennessee woman home, and they believe the woman could be in Arizona,
Family members of 33-year-old Nikki Alcaraz, also known as Nikki Cunningham, said they believe she is in real, immediate danger. They said it is very unlike Nikki to not call or text, as she calls members of her family every day.
"We are kind of lost," said Nikki's brother, Josh Alcaraz. "We don't know what to do."
Nikki last seen in New Mexico
Nikki was reportedly last seen at around 7:00 a.m. on May 6 at a Super 8 motel in Moriarty, New Mexico, a town about 40 miles east of Albuquerque. She had been traveling with her boyfriend, identified as Steven Tyler Stratton.
Nikki's two children were not on the trip.
Josh said Nikki and her boyfriend brought a dog along for the trip, and they were driving in a 2013 black color Jeep Wrangler with Tennessee license plates, and a 'Mama Tried' bumper sticker.
The couple, according to Josh, were headed to Orange County, Calif. to visit family and friends, but never made it.
'She's done that drive so many times,' said Josh. "She can do it in two days with her eyes closed, you know, so its really, really concerning that it's been so long."
Dispute took place on the trip, woman's brother said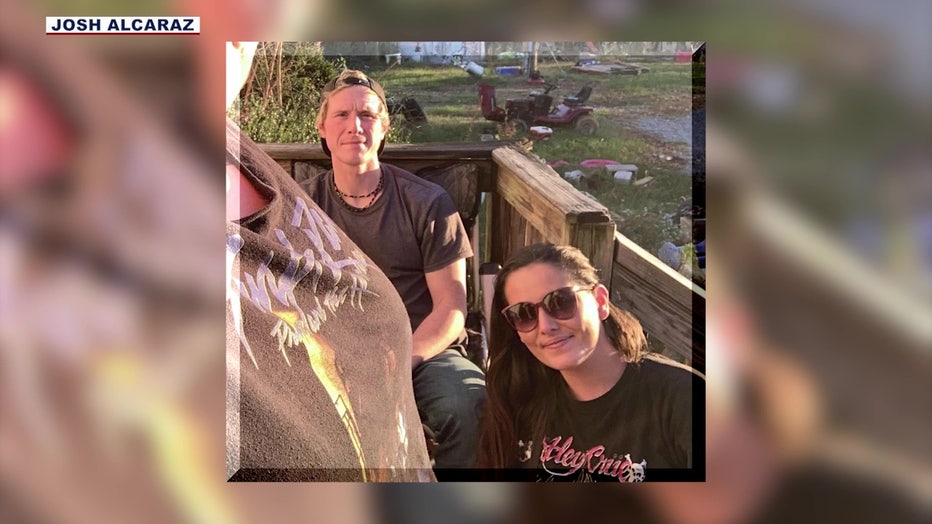 Nikki Alcaraz with her boyfriend, Steven Tyler Stratton
According to Josh, things between Nikki and her boyfriend turned south in New Mexico.
"He beat her up pretty badly," said Josh. 'A truck driver had to pull him off of her, call the police, the police picked him up, took him a couple exits down and dropped him off. She was diagnosed with a traumatic brain injury, and a broken hand or wrist."
Josh said one of Nikki's friends in California drove out to New Mexico to help her, but Nikki left.
"They stayed in the hotel, but the next morning, she left on a mission to find Tyler, and that is the last anybody has really heard [from her]," said Josh.
Josh says he's scared the vehicle Nikki was in could have driven off the road, or broken down in the desert. 
"We would like everybody to keep their eyes open, and if you see the Jeep, if you see him, if you see her, call somebody. Call the police," said Josh.
Disappearance comes amid series of tragedies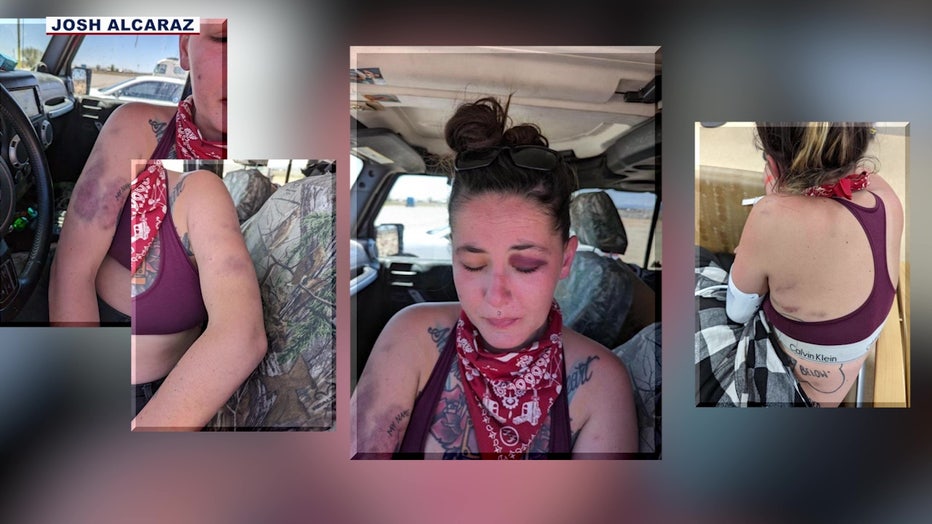 Josh said it has been a difficult year for his family: their sister died in January, and their grandfather passed away a month ago. Now, Nikki is missing.
"Obviously, worst case scenario is very present in the back of my mind," said Josh. "I'm trying to hold out hope."
Anyone with information should call police immediately.
Map of where Nikki was last seen