WATCH: Car hits roundabout in Long Beach, goes airborne; DUI driver arrested
LONG BEACH, Calif. - A vehicle went airborne after it slammed into a roundabout in Long Beach. 
The crash happened around 2 a.m. Thursday at Fourth Street and Daisy Avenue.
According to the Long Beach Police Department the driver, 27-year-old Marisela Ovalle of Gardena, was booked on suspicion of driving under the influence of alcohol and/or drugs, and is being held on $30,000 bail.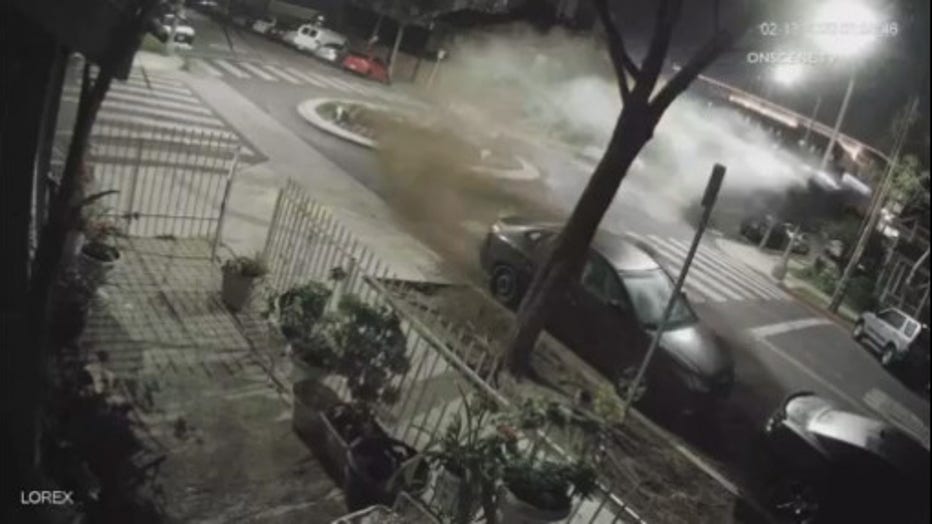 Security video shows the car driving at a high-rate of speed and veering over a curb, hitting a decorative boulder within the roundabout and going airborne.
The car sheared a water valve hit four parked cars. Water has been restored to the neighborhood and that boulder has been moved out of the street.
The driver was not injured in the crash, according to police. 
City News Service contributed to this report.