Virtual classrooms open for fall term at Riverside Unified School District
RIVERSIDE, Calif. - Fall classes began Monday in the Riverside Unified School District, with all students meeting teachers virtually because of the governor's prohibition against in-person instruction based on coronavirus case counts in Riverside County and other counties.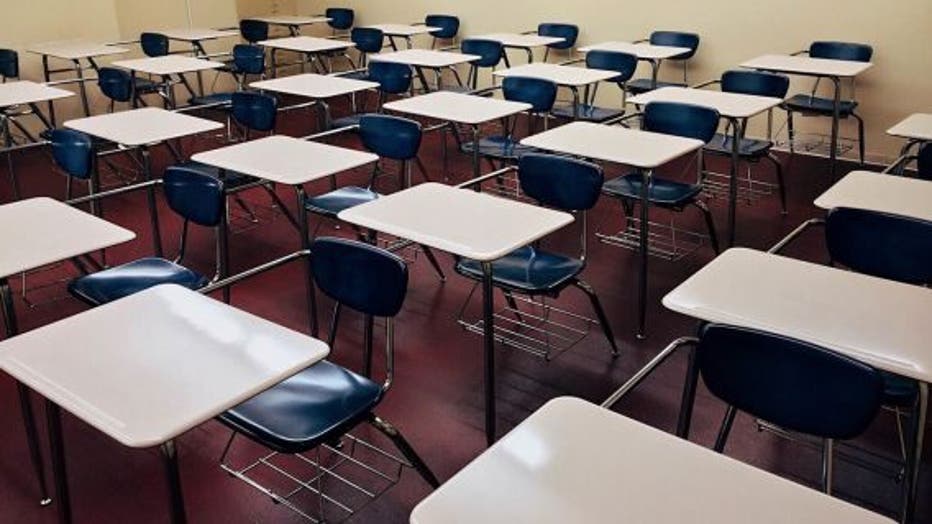 "This school year is going to be challenging, yet I believe it will prove to be the best and brightest yet," RUSD Superintendent David Hansen said in an online message to parents and students. "In years to come, we will look back and say that the 2020-2021 school year was a hinge-point for RUSD and our entire community in making us stronger, more unified and better prepared to meet life's challenges."  
RELATED: Stay up to date on all coronavirus-related information 
RUSD had been tentatively planning for a partial opening of K-12 schools with social distancing and face-covering requirements. But like other districts, the plan shifted to all-virtual learning environments when Gov.Gavin Newsom announced July 17 that all counties on the California Department of Public Health's "Monitoring List" because of disproportionately high COVID-19 infections would not be permitted to open schools for in-person contact.  
There is a waiver program available, under which districts can apply for schools to open for in-person classes, but according to the Riverside University Health System, none of the districts within the county currently qualify.
Get breaking news alerts in the FOX 11 News app. Download for iOS or Android.
Applications are being accepted and will be reviewed as circumstances improve, officials said.  
There are roughly 42,000 students enrolled in 50 RUSD learning institutions, including alternative and adult schools, according to the county Office of Education.   RUSD officials said that under the "virtual program choice" now available, half of a school day will entail contact with teachers via the internet, while the other half will leave time for "independent work."  
The district also offers a "home-based program choice," involving parents or guardians acting as primary instructors, requiring weekly check-in with teachers.  
Online sessions are broken up throughout the day, with live interactions from 8:30 a.m. to 3:45 p.m., according to RUSD.  
Distance learning provisions were generally rated poorly after all of the county's schools were abruptly ordered closed by county Public Health Officer Dr. Cameron Kaiser in March.
But in the months since the 2019-20 academic year ended, a number of improvements have been made to ensure students, access classes, at the appointed times, according to the RUSD.
There are accountability measures in place, and students risk being downgraded for negligible effort and attendance, district officials said.  
According to the district, the free school lunch program remains in place for qualifying recipients, as it did all summer long.
However, now schools are providing meals directly, whereas from April to July, meals were distributed at off-site locations.  
More information about RUSD's current instructional models can be found at http://riversideunified.org/.  
Along with RUSD, the neighboring Alvord Unified School District opened Monday, with almost identical distance learning programs in place.
The Beaumont Unified, Murrieta Valley Unified and Val Verde Unified school districts open later in the week, while the Desert Sands Unified and Temecula Valley Unified school districts start distance classes next week, along with other districts.