Veterinarian explains why 2 NY house cats may have become infected with COVID-19
LOS ANGELES - "It's shocking, it's surprising… it's scary to think," Animal trainer Laura Nativo said on this Sunday's FOX 11 News In-Depth show reacting to the news that two house cats from different parts of New York state tested positive for COVID-19.
That news came from the Centers for Disease Control (CDC) in Atlanta. Cat veterinarian Dr. Liz Bales in Philadelphia says whether the tigers and lions at the Bronx Zoo that have contracted it or now two New York house cats it has to do with those spikes on the virus that act like a lock and key for humans and cats.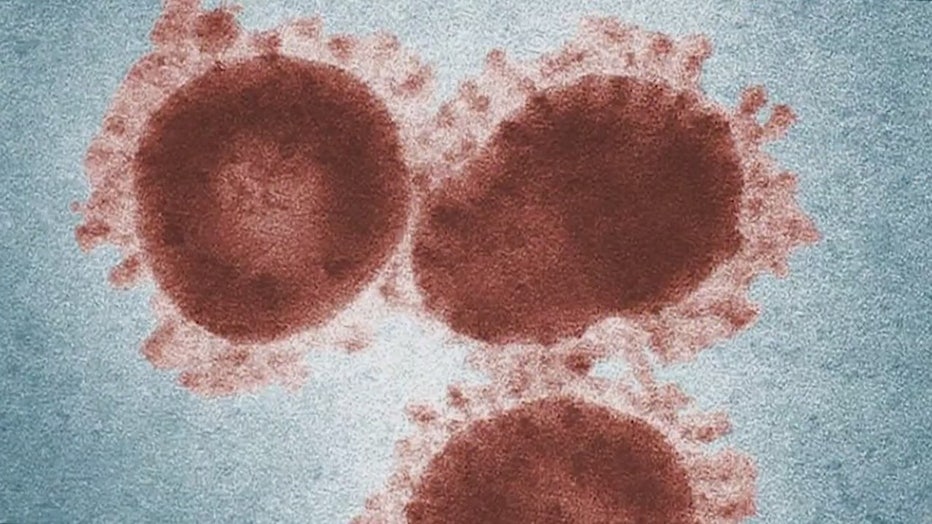 RELATED: Confirmation of COVID-19 in Two Pet Cats in New York
"Its called the coronavirus - because of the spikes on the surface of the virus - and those spikes - called the spike protein attach to ACE2 receptors in our bodies and it appears cats, ferrets and nonhuman primates. The binding is more efficient in those species," said Bales.
To be even more clear, she says human cells have lots of specific "locks" on them. Those are the receptors. The way she describes it those "locks" are just waiting for the right "key". There is a receptor on the human cell called the ACE2 receptor. The virus spike protein fits into the ACE2 receptor on the cell to get in.
RELATED: Stay up to date on all coronavirus-related information
I wanted to know If cats can get this why don't we have cats everywhere getting the novel coronavirus? Bales says it has been seen in Europe but it's unusual.
"This is an emerging science. So, we don't know," she added, "The science says that cats can get it from each other. There's no evidence that the cats have given it to people."
RELATED: CoronavirusNOW.com: FOX launches national hub for COVID-19 news and updates.
Cats, she says, are made-up the same way as we humans in that regard.
"If you're sick with COVID-19 and your cat becomes sick you want to call your veterinarian and let them know," said the veterinarian, so they can take precautions at their hospital.
She also says, "if you test positively for COVID-19 distance yourself from your cat. And, number 3, definitely don't panic. We need to make sure we are making decisions based on good science and take care of the welfare of animals and people."
RELATED: Learn how you can take action to help prevent the spread of COVID-19
Meanwhile, Los Angeles County Public Health Director Dr. Barbara Ferrer says while cases of pets are rare - they have happened in parts of Europe and now here in the US.
"And if you're in isolation because you are positive or presumed positive because of COVID-19 or you're in quarantine because you've been in close contact with someone who has COVID-19 avoid touching or being close to pets as much as possible."
RELATED: Interactive Map of Coronavirus Cases
Dr. Bales says studies have shown a population of some 96 million house-cats in the United States. I wanted to know if just two out of 96 million cats have been identified in this country with COVID-19 does that say this isn't a big deal or does it say there are cats that may have this that we don't know about?
Her response?
"I think it says both. Right now, we don't think those cats are any harm to people so, in that way, it's not a big deal and we're not seeing in any of the known cases abroad or the known cases at the Bronx Zoo that it is a condition that is life-threatening to cats."
RELATED: How to make your own face mask at home — even if you don't know how to sew
Besides the two New York house cats, seven tiger and lions have tested positive for COVID-19 at the Bronx Zoo. All have the same receptors according to doctors of Veterinary Medicine like Liz Bales.
Get breaking news alerts in the FOX 11 News app. Download for iOS or Android.