UCLA students, staff warned to stay vigilant following campus attacks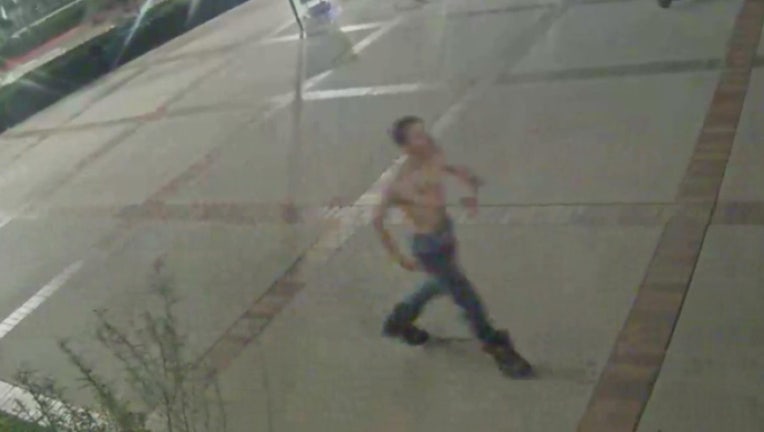 LOS ANGELES - Two investigations were underway at UCLA following two separate attacks within days, leaving students and staff on edge. 
Police sought a suspect who reportedly sexually assaulted a female student Tuesday. 
The victim reported to campus police she was walking home when a shirtless man accosted her. 
The alleged sexual battery occurred at about 2:15 a.m. Tuesday near the Covel Commons at 320 De Neve Drive, located near the intersection of Veteran and Gayley avenues, UCLA Police Department Lt. Kevin Kilgore said. 
"The victim was walking to her residence when the suspect approached her and touched her inappropriately," Kilgore said.
A campus crime alert indicated the suspect grabbed the victim's buttocks.   
The suspect was captured on campus security cameras. Kilgore said the suspect left the scene in a silver four-door sedan and fled southbound on Young Drive West toward Strathmore Plaza. 
The suspect was described by police as a 23- to 28-year-old light-skinned black man with a thin build and short black, braided hair. He was wearing khaki or gray pants and had tattoos around his torso.   
On Nov. 27 around 2:20 a.m., a campus security guard was on patrol when he was hit in the head with an unknown object. 
The security guard temporarily lost consciousness and sustained serious injuries to his head and face, police said. 
Police described the suspect in the assault as a 6-foot tall man, wearing a black hooded sweatshirt and jeans.
Police do not believe the two incidents are related.
Campus officials and police warned students and staff to remain vigilant. 
Anyone with information about the attacks or the suspects was asked to call the UCLA Police Department Detective Unit at 310-825-1491.