UCLA report: Many in Latino neighborhoods ineligible for CARES Act funds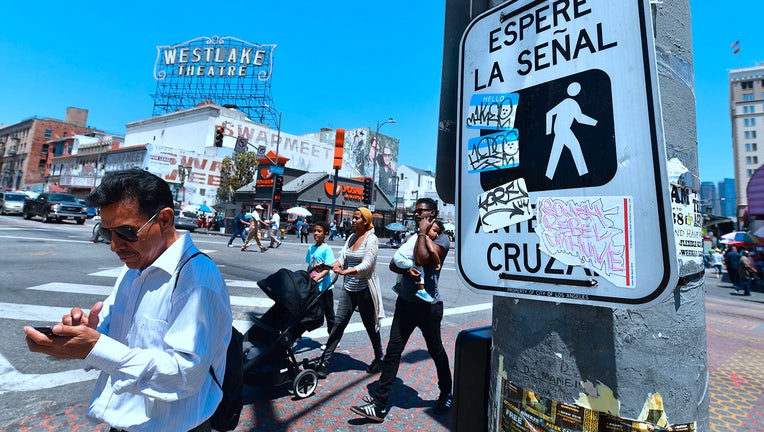 article
LOS ANGELES - Many people living in Los Angeles County neighborhoods with a majority of Latino residents may not receive federal relief funds to ease the effects of the coronavirus pandemic, according to a UCLA report released Tuesday.
The report found 56% of Latino-majority neighborhoods in the county have a high concentration of residents who do not have social security cards or other citizenship status, and they are therefore ineligible to receive benefits from the federal Coronavirus Aid, Relief and Economic Security Act, known as the CARES Act.
"The global pandemic has put a spotlight on the cracks in our social safety net that often fail to catch those living in poverty, which disproportionately are people of color and immigrants," said Sonja Diaz, founding director of the UCLA Latino Policy and Politics Initiative and a co-author of the report. "Entire neighborhoods will face economic uncertainty, and a public health crisis is not the time to ignore their needs. We are only as healthy as our most vulnerable, and many communities in Los Angeles County will need targeted assistance."
Local governments should step in to help people who won't receive the funds, regardless of someone's citizenship status in the middle of a pandemic, the report stated.
"CARES Act individual rebates exclude vulnerable immigrant households, namely those that are headed by non-citizens and even those that are mixed-status due to a spouse or child's status," according to the report.
UCLA found that the local neighborhoods where residents are least likely to receive a stimulus check are concentrated in downtown Los Angeles, including Westlake/MacArthur Park, Koreatown, Chinatown, Skid Row and Pico Union.
The report was written by researchers from the UCLA Latino Policy and Politics Initiative and the UCLA Center for Neighborhood Knowledge.