U.C. President Janet Napolitano announces plans to step down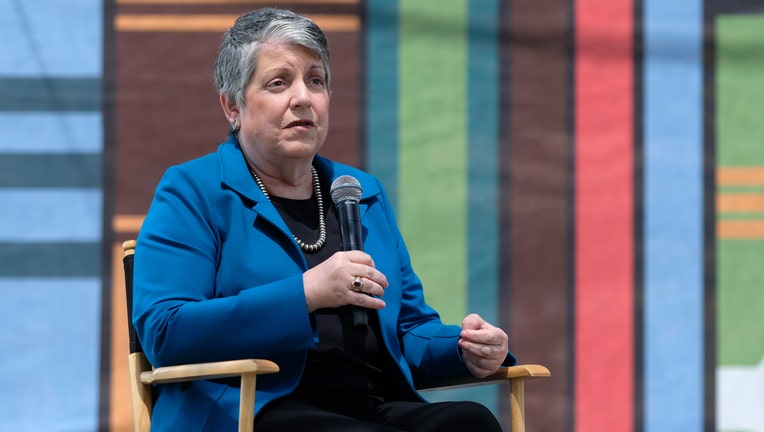 LOS ANGELES (FOX 11) - University of California President Janet Napolitano has announced plans to resign next year.
The announcement was made during a UC Board of Regents meeting at UCLA Wednesday morning. She has been president of the 10-campus UC system since September 2013. She plans to step down in August 2020.
According to the UC Office, Napolitano has championed social mobility and expanded 'Achieve UC', an outreach program that helps California high school students prepare for college. School officials say under her leadership UC became the first university in September 2017 to sue the Department of Homeland Security for its rescission of DACA. 
After stepping down, she plans to teach at the Goldman School of Public Policy at UC Berkeley, where she is a tenured professor, according to a release from her office. 
Prior to serving as president she served as the secretary of the U.S. Department of Homeland Security from 2009 to 2013, governor of Arizona from 2003 to 2009, and attorney general of Arizona from 1998 to 2003.
A national search will be conducted to find the next president, the Board of Regents plans to appoint a committee to start the process.