Two West Hollywood businesses vandalized with anti-Semitic language
WEST HOLLYWOOD, Calif. - Deputies are searching for the suspect(s) responsible for vandalizing two local businesses with anti-Semitic language. 
The first incident happened on Dec. 29 at The Bayou on 8939 Santa Monica Blvd., a popular New Orleans themed restaurant and bar, and the second occurred on Dec. 31 at Block Party on 8853 Santa Monica Blvd.
The Los Angeles County Sheriff's West Hollywood Station says surveillance video appears to show a male adult walk by the Block Party carrying a backpack and plastic bag before allegedly painting on its window. 
An employee of the Block Party store found some initials and five-point stars to apparently represent the six point Star of David.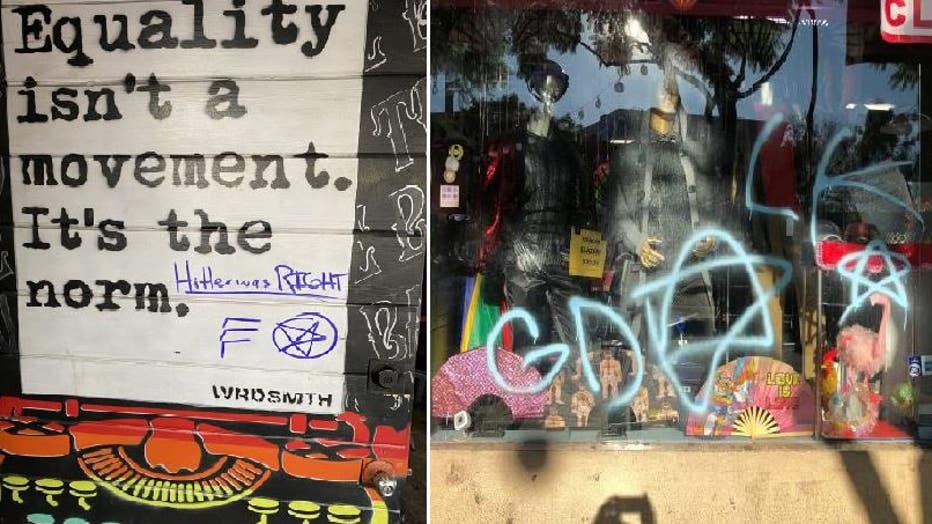 Deputies are currently searching for the man. It is not known if he is tied to the vandalism at The Bayou. Anyone with any information on either case is urged to contact West Hollywood Sheriff's Station at (310) 855-8850.