Two confirmed dead after wildfire rips through Calimesa mobile home park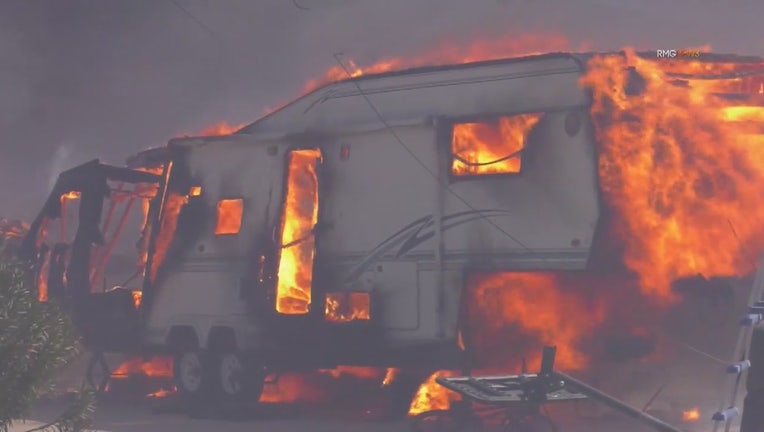 article
CALIMESA, Calif. - Two people have been confirmed dead after a fire ripped through a mobile home park in Calimesa. 
The Riverside County Sheriff's Office says human remains were located during a search of a burnt mobile home park on Friday evening.  The victim has not yet been identified. 
An additional body was located at the park and has been identified as 89-year-old Lois Arvikson. Information surrounding her death was not immediately known.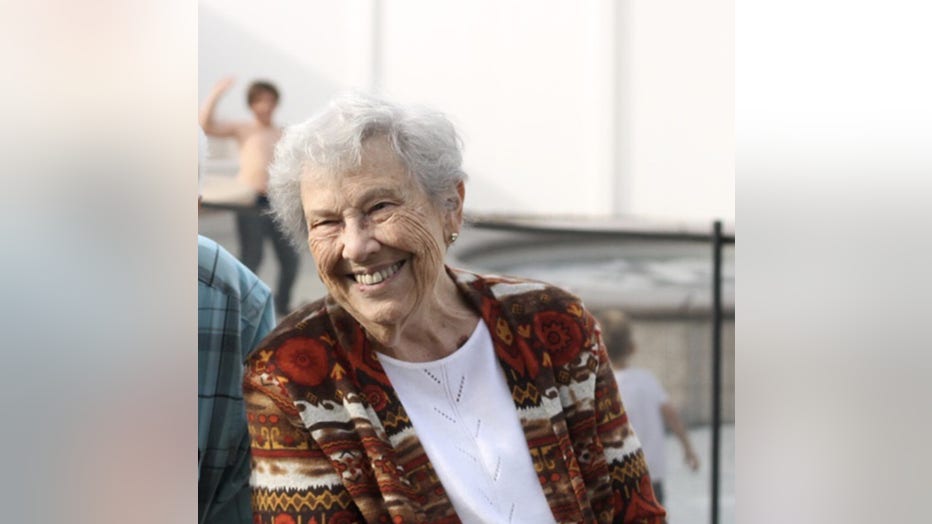 Both deaths are under investigation. 
Related: One dead, several structures destroyed as 'Sandalwood' fire burns 823 acres in Calimesa
The Sandalwood Fire broke out Thursday afternoon burning 823 acres. Over 500 homes had to be evacuated and over 90 structures were damaged or destroyed.  As of Saturday afternoon the fire was 25% contained. 
Officials believe the fire started after a garbage truck left its fiery load on the side of the street. They are currently working with arson investigators to see if any criminal charges will be filed.