Turn up the heat for International Hot & Spicy Food Day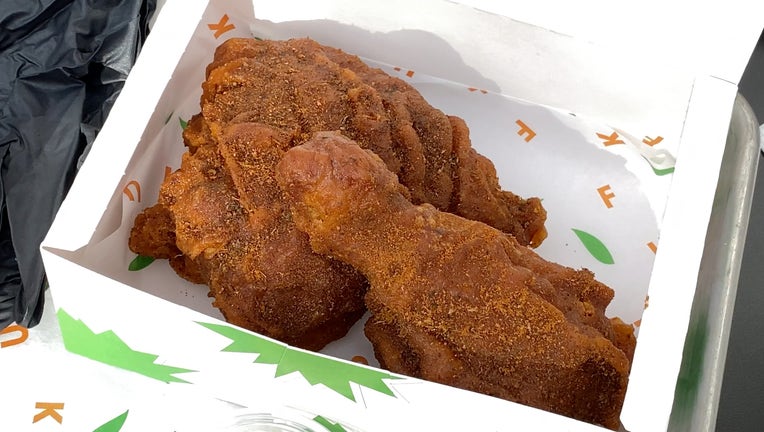 article
SANTA MONICA, Calif. - January 16 marks International Hot & Spicy Food Day -- a day when the world's heat-seekers can take their eating to the extreme.
In Santa Monica, one restaurant is serving up chicken so spicy your taste buds will be crying for mercy -- and I put it to the test.
Fuku, located inside The Gallery Food Hall at the 3rd Street Promenade, created the "Rippin Hot Chicken," a leg and thigh plate served dangerously spicy, and comes with its own rubber gloves, potato bun, pickles, cooling ranch and some milk to tone down the heat.
All the heat lies in the chicken's perfectly cooked crispy skin that is covered in Carolina reapers, scorpion peppers, and Szechuan peppercorn -- some of the hottest peppers in the world. The fact that the plate is served up hot only intensifies the heat of this insanely spiced concoction.
Strangely enough, because the chicken is so delicious, it made me want to keep eating it despite having a ring of fire around my mouth. With a couple of sips from my handy cup of milk and dips from the cooling ranch, I finished the entire plate.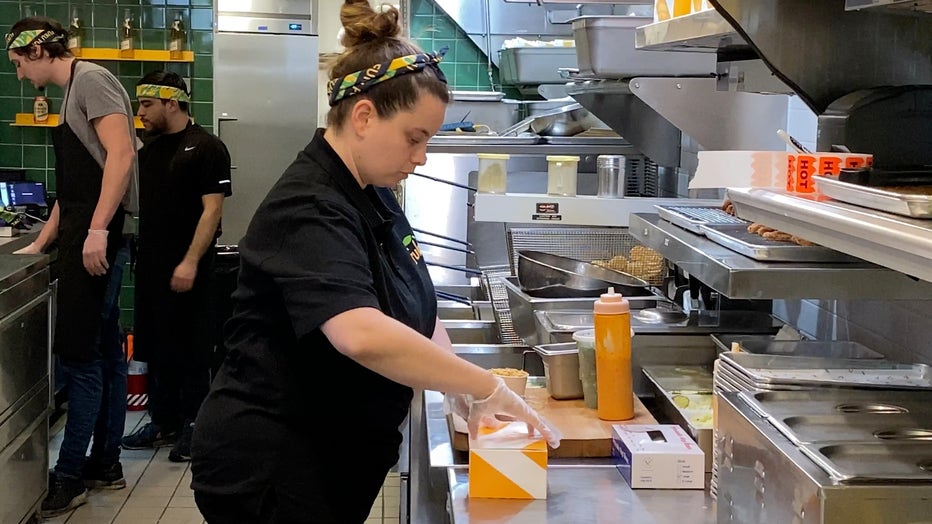 Chef Stephanie Abrams, one of the authors of this hot and spicy invention, clocks the "Rippin Hot Chicken" heat level at 10, on a scale of 1-10 with 10 being the hottest. She says she has seen tears rolling from people's faces who have tested their bravery with this chicken.
For Abrams, she says creating this extremely spicy chicken took several trial-and-error tests that became a challenge in on itself. On the plus side, she says she now has a high level of tolerance for spicy foods.
Spicy chicken has always been a trademark for Fuku after kicking off the business with a fried chicken sandwich drawing from both Asian and American influences. Currently, there are several locations on the East Coast with Santa Monica being it's only chicken shop location on the West Coast and a Concession stand at the L.A. Memorial Coliseum.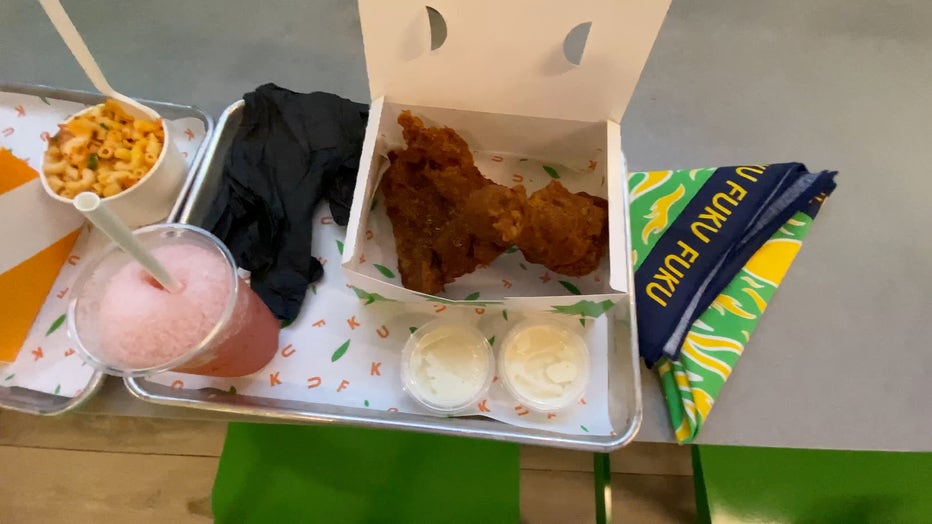 For those brave enough to try the "Rippin Hot Chicken," the challenge comes with a limited edition Fuku bandana and bragging rights. The promotion goes on until Sunday.
National Hot & Spicy Food Day is this August 19. How will you make your taste buds scream?