Top Property: A Garden oasis in Brentwood
BRENTWOOD, Calif. - It looks like a picturesque park with waterfalls, streams, and sycamores dotting the landscape, but this serene setting in Brentwood's Mandeville Canyon has long been home to famed fashion designer, Allen Schwartz.
"It's an oasis," says Schwartz who launched his clothing line in 1982, a few years after buying 2383 Mandeville Canyon Rd.
Over the years, Schwartz' high-end contemporary women's fashions have been sold under the "ABS" label and worn by celebrities such as Heidi Klum. Today, his clothing line is simply known as "Allen Schwartz."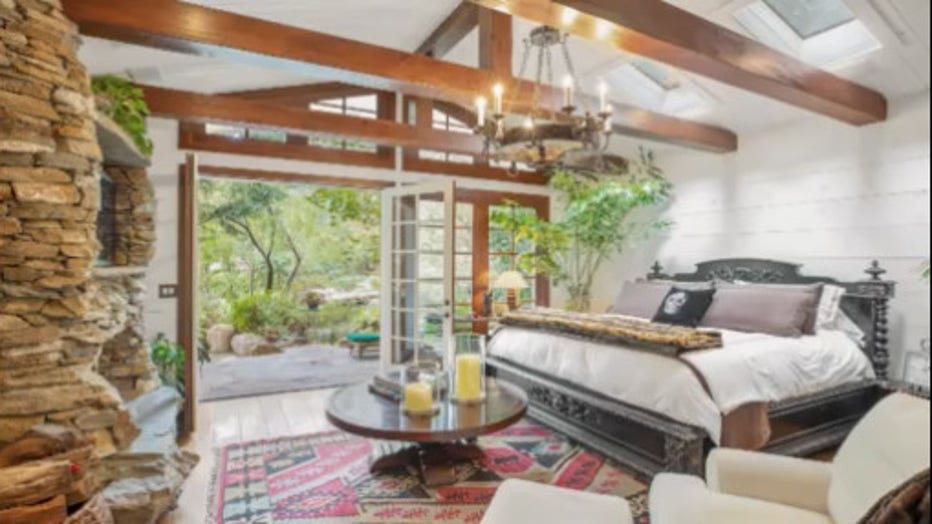 When Schwartz bought this property in 1979, it consisted of a single French Country ranch style home.
Like his fashions, things change.
He says, "Over the last 10 years I bought the house next to me and then the house next to me." 
In other words, his land sprawls more than one-and-a-half acres and now includes swimming pools, gardens, outdoor entertaining areas, guest cottage, and an authentic red clay tennis court.  It's affectionately known as "The Sycamore Ranch."  3,600 sq. ft. of living space is offered with six bedrooms, six-and-a-half bathrooms.
Get these looks for less at Living Spaces:
When asked if his peaceful paradise inspires his work, he replies, "we have incredible lighting here… so, without a doubt, it's very inspirational."
Listing agents Cindy Ambuehl and Nikki Magliarditi of Compass' Cindy Ambuehl Group liken the land to a unicorn because "there's nothing else like it."
Ambuehl says, "It is for the client who wants what nobody else has."
After living here for more than four decades, Schwartz says the day his oasis sells is going to be an emotional one.
"I try not to think about it," he says.
Asking price for Schwartz' Sycamore Ranch: $35,000,000.