Three men arrested on suspicion of using social media to sexually assault, kidnap girl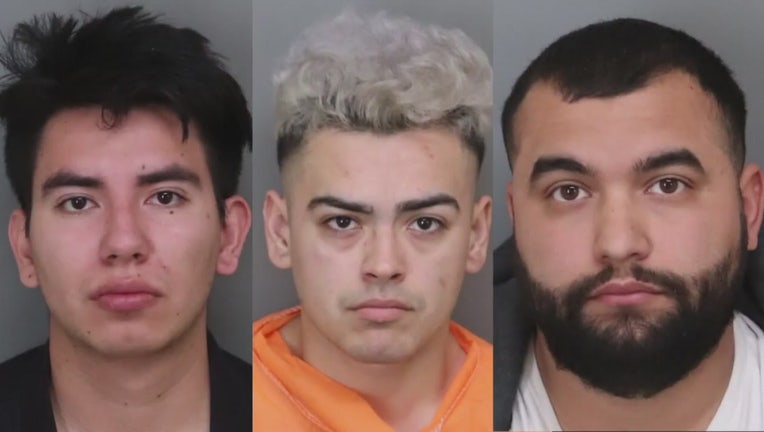 article
ONTARIO, Calif. - Ontario police arrested three men accused of using social media to target a young girl who detectives say was the victim of a sexual assault and kidnapping. Police believe there could be more victims and say it's a warning for parents.
The Ontario Police Department says Irving Galvan, 22, of Chino Hills, Encino Limon, 21, of Corona, and Eric Trejo, 25, of San Bernardino, contacted a young girl through Snapchat with the intent to commit a sexual offense.
When officers located the girl, she was in the home of one of the suspects and the officers were able to get her out and take the suspect into custody, Ontario police say.
Detectives say the victim had been sexually assaulted and was being held against her will.
Galvan faces charges of kidnapping, rape, child molestation, and false imprisonment. Limon was arrested at his home and charged with child molestation. Trejo faces charges of contacting a minor with intent to commit a sexual offense.
Investigators believe the suspects may have contacted other young girls through apps like Snapchat. If you know anything about this case, contact the Ontario Police Department at 909-986-6711 or Detective Chris Ables at 909-408-1642.
Police are urging parents to get involved. If your children have a phone, find out who they are communicating with.