'This is how we show we're a family': Community mourns fallen Oxnard police officer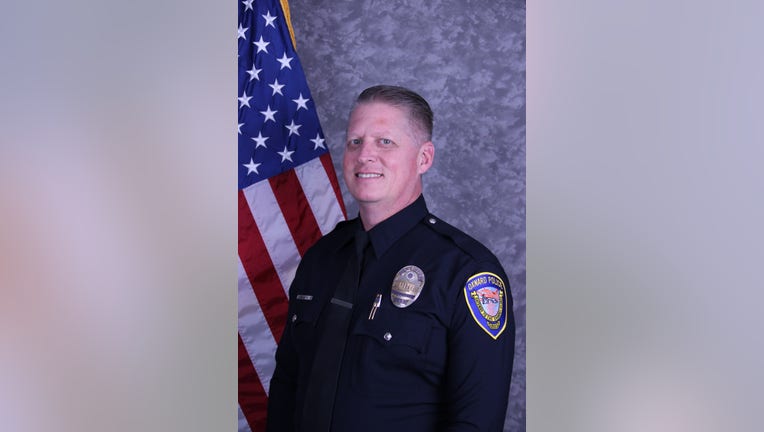 article
A community is in mourning after a veteran officer with the Oxnard Police Department was killed in an off-duty motorcycle crash. 
Oxnard police say Officer Nathan Martin, a 20-year veteran with the force, was killed just minutes after he was leaving the Oxnard police station Wednesday. 
Martin was on his way home when a tractor-trailer turned left in front of his motorcycle and struck him. Officers arrived at the scene less than a mile from the station and quickly realized the man down was their friend. 
He was rushed to a local hospital where he died, officials said. 
His brother Tom, is also an officer with the department. 
"Just speaking for the wife…she was overwhelmed when she saw all the support from the officers. We say we're a family, we show we're a family," Oxnard Police Chief Scott Whitney said. 
Martin also served as a school resource officer at Hueneme High School, serving as a mentor and positive role model. 
School officials placed the campus on a reduced school day. 
"They treat their students like their own kids. Sometimes they have to make tough decisions but there's always love. Nathan was a good man, he had a good family and loved the kids here. The staff here are heartbreaking and devastated. It's going to be a tough day and a rough week," Whitney said. 
Some students who arrived at the school Thursday came out in tears and prayed over his empty parking space.
The investigation is ongoing.