'Have a blessed day': Young cashier's kind act goes viral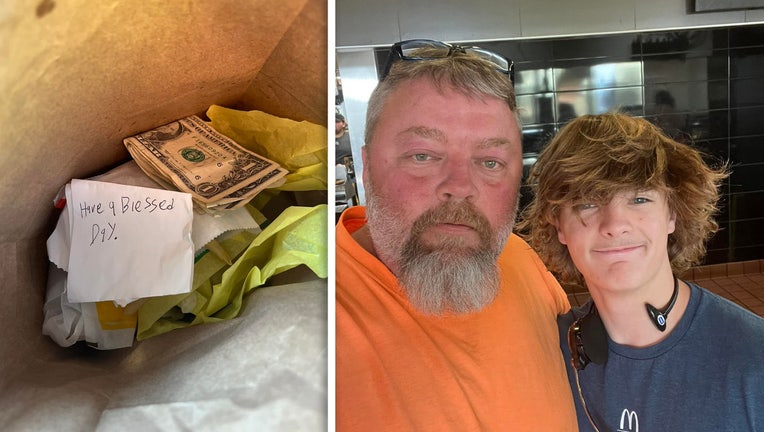 article
KNOXVILLE, Tenn. - A Tennessee customer's online "thank you" to a kind young cashier is getting attention worldwide.
It happened a month ago after the cashier, Hayden, paid for Jason Mosier's food at a McDonald's east of Knoxville. 
Jason says his credit card was rejected when he tried to pay for his $8 order. That's when Hayden said, "Don't worry about it," and used his debit card to pay for the order.
Jason insisted on giving the only cash he had on him -- $4 -- to Hayden.
When Jason opened the order outside in his truck, it included a note that read, "Have a blessed day" -- along with the $4.
"Well young man, you did bless my day and thank you and never [lose] that giving heart," Jason wrote in a Facebook post that now has 38,000 shares. "The world is a better place with you in it."
Mosier says he had to go back to get a picture with Hayden.
This story was reported from Tampa, Fla.