Teen killed after box truck rams through intersection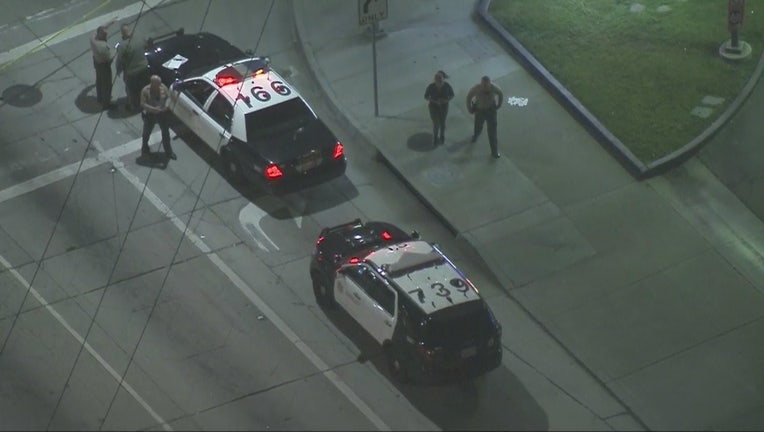 article
PICO RIVERA, Calif. - Authorities are investigating a hit-and-run that killed a teen in Pico Rivera Friday afternoon. A person of interest has been detained.
The incident occurred at the intersection of Slauson Avenue and Paramount Boulevard at about 3 p.m. when four pedestrians ran south through the crosswalk and a box truck traveling east on Slauson Avenue struck one of the pedestrians without stopping, according to the Los Angeles County Sheriff's Department.
The suspect continued driving eastbound on Slauson Avenue. Witnesses provided authorities with valuable information about the suspect vehicle which helped officers from the Whittier Police Department assisting Pico Rivera Sheriff's deputies and Traffic Service Detail detectives locate the vehicle and take a person of interest into custody.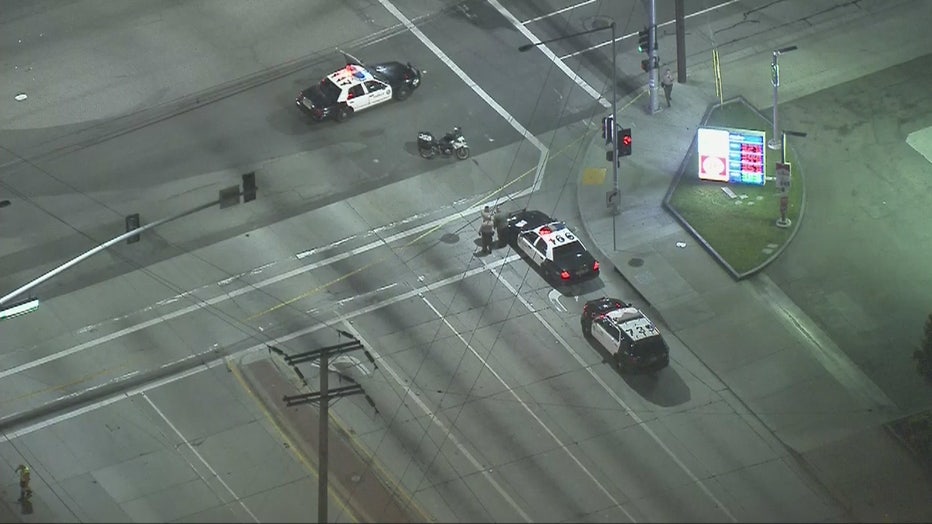 The victim, a 15-year-old boy, was treated at the scene by L.A. County Fire personnel before being rushed to the hospital where he later died from his injuries.
Anyone with information regarding this deadly hit-and-run investigation is asked to call Traffic Detective Marquez with the Pico Rivera Sheriff's Station at 562-949-2421. Anyone wishing to remain anonymous can call Crime Stoppers at 800-222-8477.