Teen among 2 people injured in South LA shooting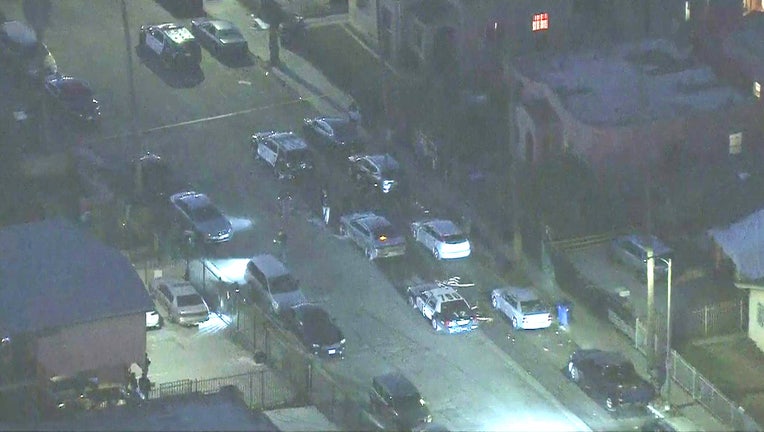 LOS ANGELES - Two people were rushed to the hospital after being shot in South L.A. Friday afternoon. The incident prompted a police investigation.
A teen was among the shooting victims first responders found at the scene, according to the Los Angeles Police Department. LAPD described the teen only as a black male. He was taken to the hospital and is in stable condition.
The second victim was described as an 18-year-old Hispanic male. His condition is unknown at this time.
LAPD is looking for 2-3 suspects connected to this shooting. The description of the suspects was not immediately available. Authorities are working to determine if this was gang-related.
The shooting happened just before 5 p.m. in the 800 block of 84th Street. No further details were immediately known. The investigation is ongoing.