Tanoshi offers computer equipped with features to help kids, parents with homeschooling
LOS ANGELES - Students have been homeschooling for months amid the pandemic and many of them are without a computer or internet access. One computer company is doing its part to help students get a fair education. 
About 25% of students who attend schools within the Los Angeles Unified School District don't have access to the internet at home. 
RELATED:
• Thousands of LAUSD students fail to take part in online courses, superintendent says
• LAUSD students won't be returning for in-person classes this fall
A Tanoshi computer may offer an affordable solution for families. 
Celai West is equipped with the tools she needs for her education.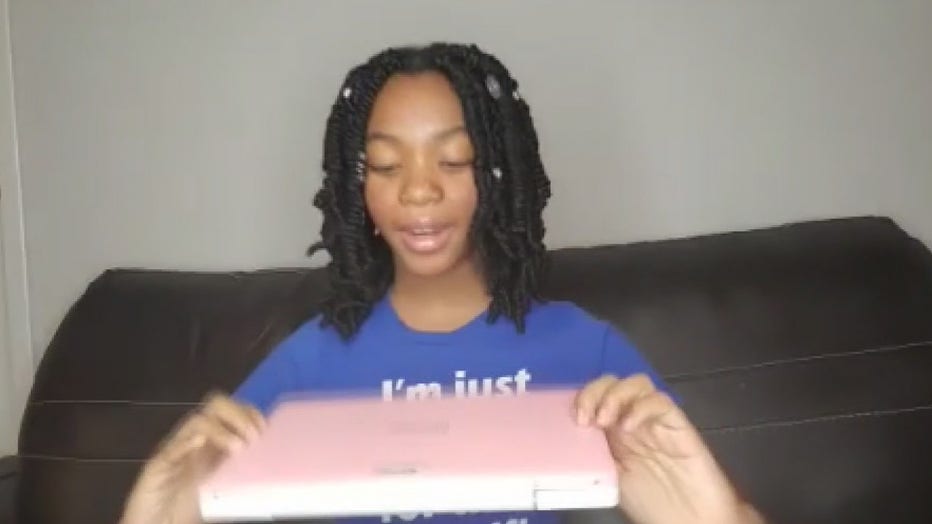 The 12-year-old uses a Tanoshi computer to complete her schoolwork.  It has a detachable keyboard so you can use it as a tablet or a computer. Mom loves it too!
"It's really fast and I'm able to monitor what she's doing," said Linda West, Celai's mom.
It also gives you access to over 3 million apps in the Google Play store.
What's different about this computer? The price point of Tanoshi is under $200.
The creator's goal was to give students from low-income homes an equal chance at an education.
Tanoshi is helping bridge the digital divide.
"We developed a product that works offline when you're at school, McDonald's, the library you can connect to hot spot and download your homework and then you can go home and do it all offline," said Brad Johnston with Tanoshi. 
It's the startup's goal to make sure all children, no matter their socioeconomic background, can do their digital classwork and in turn have nothing between them and their successful future.
You can also pay for the computer in four installments.