Tameka Foster starts petition to drain Lake Lanier on anniversary of son's death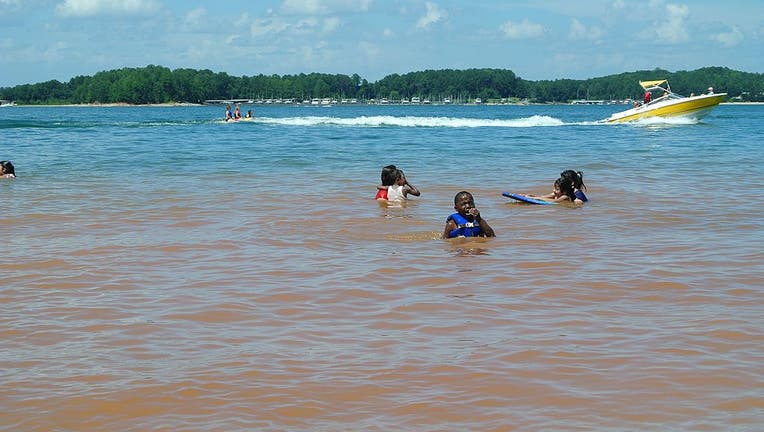 article
ATLANTA - Eleven years after the day that changed her life forever, fashion designer Tameka Foster is calling for support to drain Georgia's Lake Lanier.
On July 6, 2012, Foster's 11-year-old son Kile Glover was riding on an inner tube on the lake when he was hit by a jet ski.
After weeks in the hospital, Glover died from his injuries. A family friend was convicted for the boy's death and sentenced to four years in prison.
A program of Kile Glover is seen at the funeral service for Usher's 11-year-old stepson Kile Glover at the Wieuca Road Baptist Church on July 27, 2012 in Atlanta, Georgia. (Photo by Butch Dill/Getty Images)
On the 11th anniversary of the crash, Foster posted a tribute to her son on Instagram with a push to her Change.org petition.
"Let's ensure a safer future by demanding improved safety measures, better zoning, and the removal of haunted debris from the lake," Foster wrote. "Join me in signing the petition and sharing this vital cause. Together, we can create a fresh start and bring about lasting transformation."
The petition calls for Lake Lanier to be drained, cleaned, and restored with safety measures "to ensure the well-being of all individuals engaging in personal watercraft and recreational activities."
"Draining, cleaning, and restoring Lake Lanier is not only necessary but also an opportunity to honor the memory of those who have lost their lives and prevent further tragedies. We appeal to the relevant authorities, including government officials, environmental agencies, and stakeholders, to prioritize this critical undertaking," Foster writes in the petition. "We urge you to allocate the necessary resources, expertise, and funding to initiate the drainage, cleaning, and restoration process promptly."
The proposal also calls for stricter regulations and zoning for water-related activities, more water safety educational programs, and the acknowledgment of "Confederate associations tied to the lake."
So far, more than 1,300 people have signed the petition.
Editor's note: Kile was the stepson of singer Usher. He and Tameka divorced in 2009, three years before his tragic death.