Suspects arrested in Las Vegas after three women found dead inside Hemet home
HEMET, Calif. - Two people have been arrested in connection with the killing of three women inside a Hemet home. 
According to the Hemet Police Department officers responded to a home on the 1400 block of Rabbit Peak Way just before 9 p.m. Wednesday regarding a female lying in a pool of blood. According to a statement from the police department the 911 call came from the husband of one of the victims. 
Once officers arrived on scene they found three female adults dead inside the home.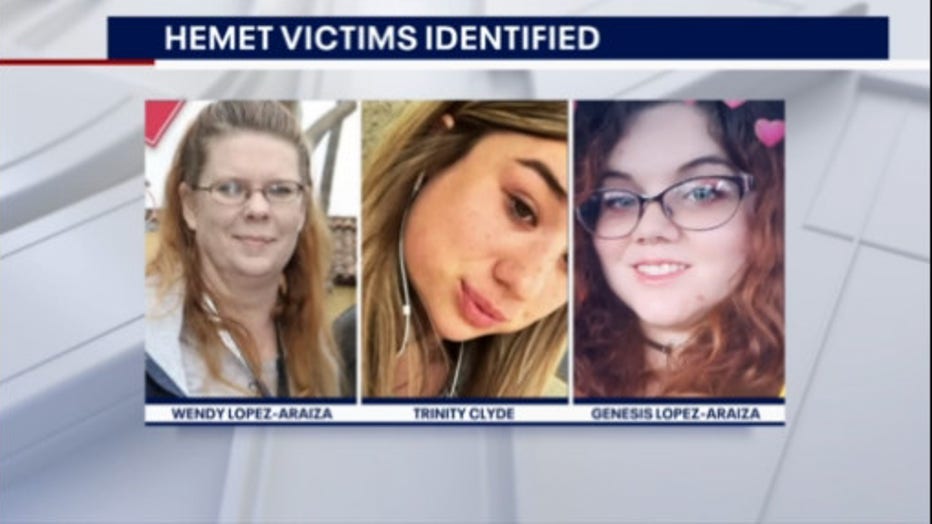 The victims have been identified as 46-year-old Wendy Lopez-Araiza, 21-year-old Genesis Lopez-Araiza and 18-year-old Trinity Clyde. Police say Clyde was a family friend visiting Wendy and Genesis.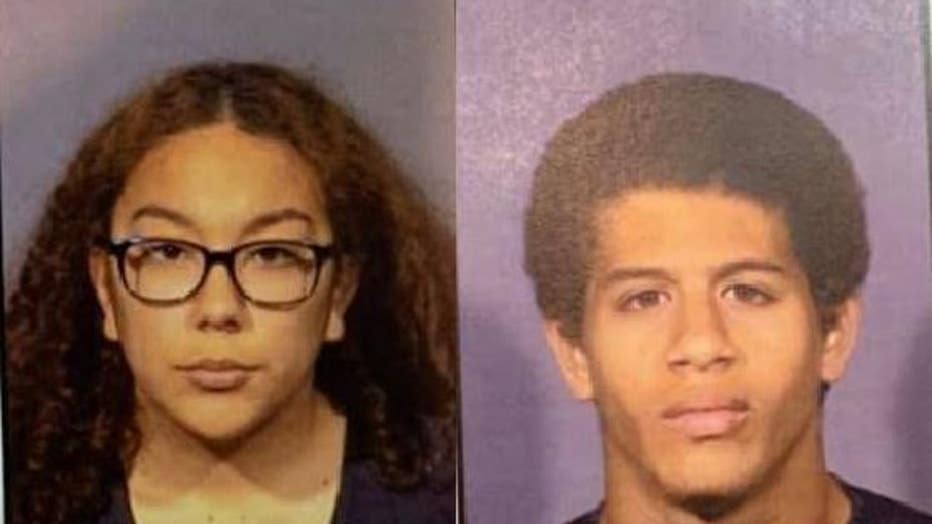 Jordan Guzman (left), Anthony McCloud (right)
During a press conference Friday evening, police identified the suspects as 20-year-old Jordan Guzman and 18-year-old Anthony McCloud.
Detectives say Guzman had recently moved into the home and her boyfriend, McCloud, had been visiting her prior to the crime. 
During the investigation officers learned that Guzman and McCloud, who had been at the home previously that evening, were missing. Officers also quickly noticed that Clyde's vehicle, a Hyundai Sonata was also missing. 
Detectives say they got a tip that the suspects might be in Las Vegas and immediately contacted authorities in Nevada to be on the lookout for Clyde's stolen vehicle. The vehicle was eventually located early Thursday morning and the two were detained.
Guzman and McCloud are being held at Clark County Detention Center in Las Vegas facing three counts of murder; their bail has been set at $2 million each. 
Both are expected to be extradited back to Riverside County in the coming days.  No other suspects are being sought. 
A motive for the crime is not currently known.