Suspect wanted for triple murder at Perris cemetery arrested in Wyoming with 15 pounds of marijuana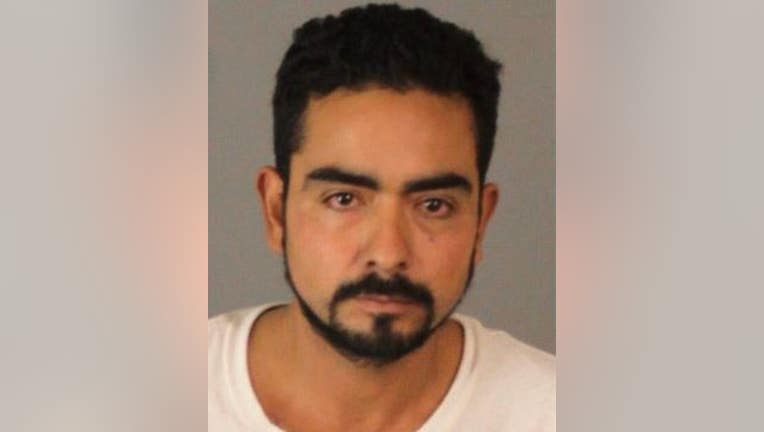 article
CHEYEENE, WY - A suspect accused of murdering three men at a cemetery in Perris was arrested in Wyoming on Thursday, authorities said.
Jose Luis Torres Garcia, 33, was arrested by local authorities in Cheyenne following a traffic stop. Authorities also located 15 pounds of marijuana in the vehicle.
RELATED:
• Authorities discover three dead bodies at Perris cemetery; homicide investigation underway
• Sheriff: Men found dead at Perris cemetery were killed there, they have been identified
• Sheriff's investigators identify suspect in killing of 3 men at Perris cemetery
The Riverside County Sheriff's Department said that Garcia is believed to be responsible for the killings of three Hispanic men at the Perris Valley Cemetery on Feb. 17. Deputies discovered the bodies next to a grave of a person who had been killed in Mexico, according to Riverside County Sheriff Chad Bianco.
The sheriff's department said Garcia and the three victims knew each other and were together before the killings.
The victims were identified as Jaime Covarrubias Espindola, 50, Jose Maria Aguilar-Espejel, 38, and Rodrigo Aguilar-Espejel, 28. All were residents of the city of Perris.
This story was reported on from Los Angeles.