Suspect taken into custody following barricade situation in Mid City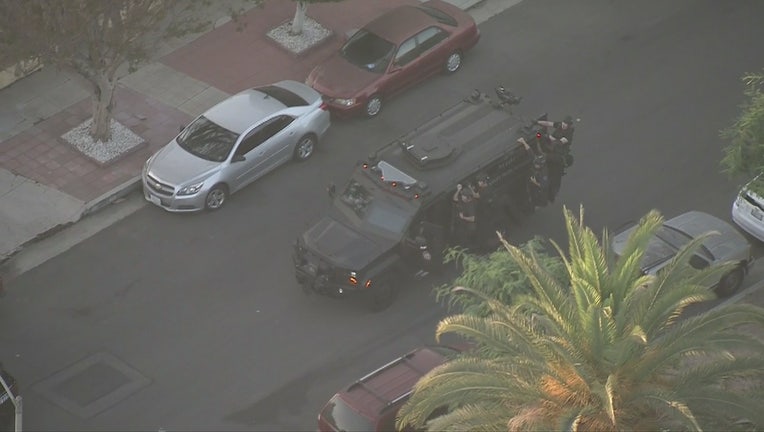 LOS ANGELES - A suspect was taken into custody following a barricade situation in the Mid City area of Los Angeles on Wednesday. 
Officers with the Los Angeles Police Department were called to the 2100 block of South Orange Drive when the situation unfolded Wednesday morning. It's believed there may be a female victim inside the home where the suspect is holed up, LAPD said. 
It's unknown if the suspect was armed. 
SWAT was also called to the scene and  SkyFOX aerial images showed residents being evacuated near the area where the suspect was barricaded.
Police did not release additional information.