Suspect killed in deputy-involved shooting; deputy hurt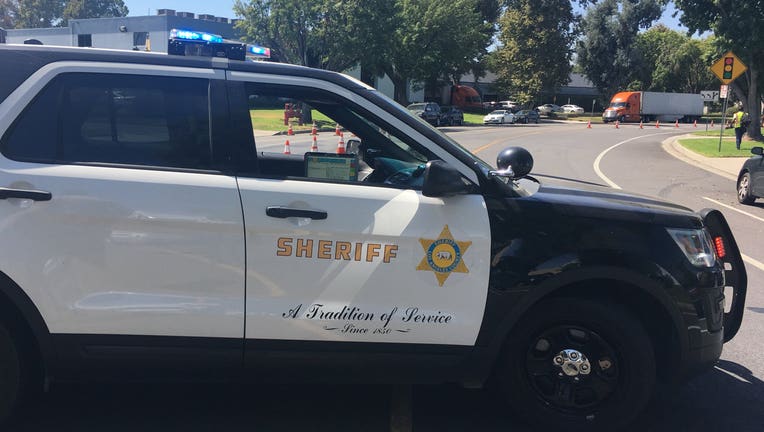 SANTA CLARITA, Calif. - A suspect was killed in a deputy-involved shooting on Thursday afternoon in Santa Clarita.
According to the Santa Clarita Valley Sheriff's Station, the shooting occurred around 12:45 p.m. in the 25700 block of Rye Canyon Road.
After confronting a suspect in a suspicious person call, a deputy assigned to the Santa Clarita station was assaulted by the suspect who managed to disarm the deputy of his handheld radio and Taser, according to detectives. The deputy was able to get back to his patrol car and radio for help.
Once on scene, the suspect rushed at responding deputies with a large wooden stake and began to assault them, the Los Angeles County Sheriff's Department said. The assault triggered a deputy-involved shooting that resulted in the suspect being struck twice in the upper torso, authorities said.
The suspect was pronounced dead at the scene. He was later identified as 35-year-old Alvaro Venegas.
One deputy was injured in the incident and taken to a local hospital with minor injuries and was later released.
The Sheriff's Department did not release additional information. The investigation is ongoing.
Anyone with information on this incident is asked to call the Los Angeles County Sheriff's Department Homicide Bureau at 323-890-5500. Anyone wishing to remain anonymous can call Crime Stoppers at 800-222-8477.
FOX 11's Oscar Flores contributed to this story.