Suspect fatally shot by DEA agents in Woodland Hills
WOODLAND HILLS, Calif. - An armed suspect was killed Wednesday in a shooting involving one or more Drug Enforcement Administration agents in Woodland Hills.
Agents were serving a federal search warrant around 3:45 a.m. in the 5000 block of Nora Lynn Drive when they "encountered an armed suspect and an agent-involved shooting occurred," said Nicole Nishida of the DEA. No agents were injured, Nishida said.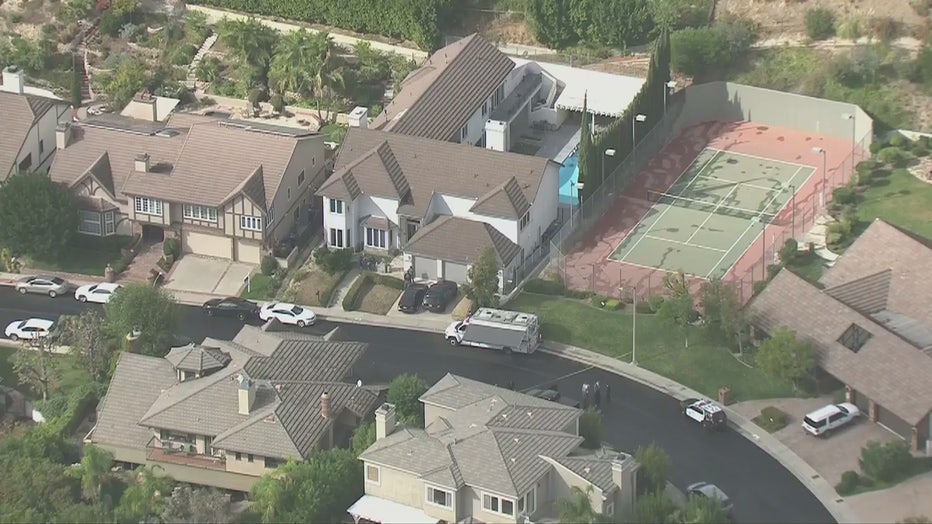 The person killed has only been identified as a female who was armed.
Officials say the search warrant was tied to a major drug operation. Federal agents say their investigation began last July after a deadly overdose. They've been following leads targeting this home as a possible source for the drugs involved in that overdose.
Neighbors who heard gunshot sounds around 4 a.m. say they are not surprised of the events that happened today. 
"It was just not a house that we send our kids to trick-or-treat at; it was just strange," stated neighbor Marcia Steere. She also says she saw lots of people coming in and out of the house. 
Nishida said the shooting would be investigated by the Los Angeles Police Department's Robbery-Homicide Division, and the ongoing drug investigation would be handled by the DEA's Los Angeles Field Division.
Ed Laskos contributed to this report