Suspect arrested after security video shows him lighting Hawthorne Police car on fire
HAWTHORNE, Calif. - A man is behind bars, suspected of arson, after setting a Hawthorne police car on fire. 
The entire incident was caught on security cameras. 
A suspicious person was seen loitering on Hawthorne Blvd., directly in front of the Hawthorne Police Department around 12:15 a.m. December 5. 
 
The police department says monitoring officers noticed that an unoccupied parked patrol car, near the suspicious person, was fully engulfed in flames. Officers responded to the scene and arrested 24-year-old Elmer Maldonado.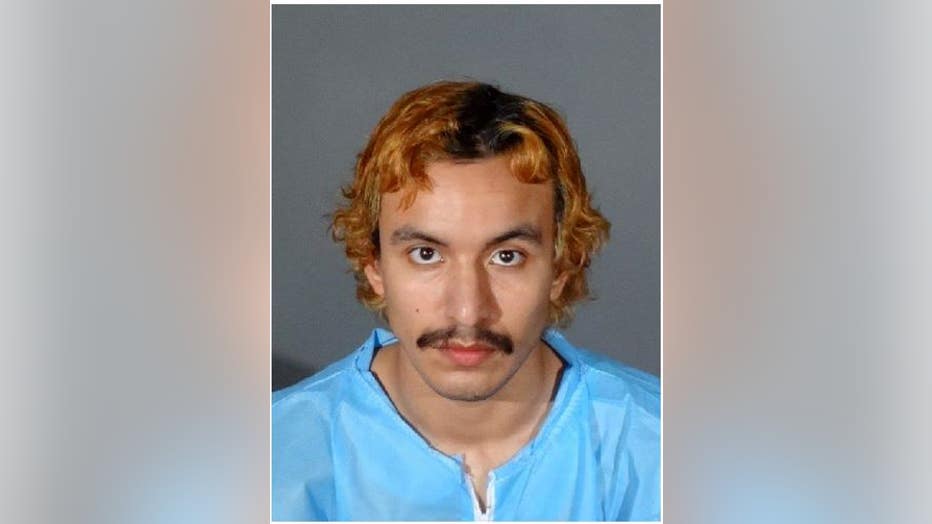 Security footage shows the suspect dousing the patrol vehicle with an unknown accelerant and lighting it on fire. Firefighters with the Los Angeles County Fire Department quickly responded to the scene and extinguished the flames.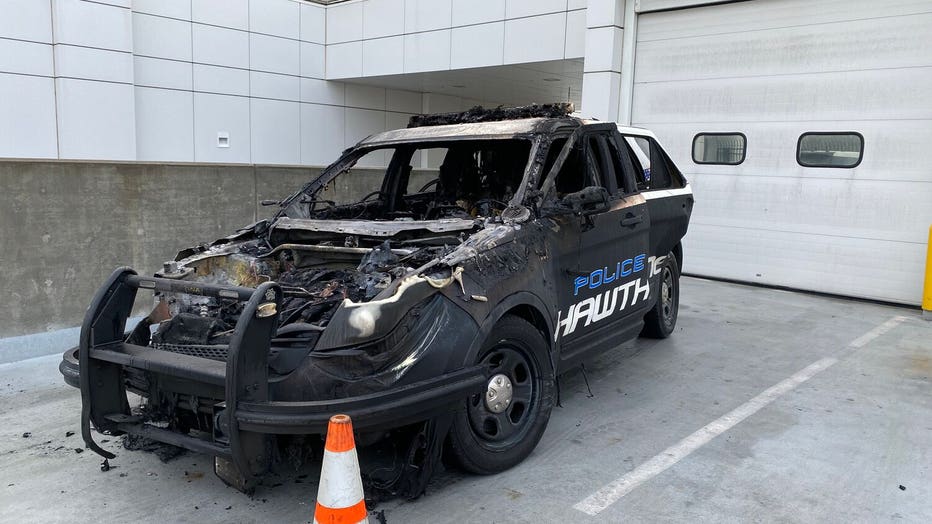 The Hawthorne Police Department says their Ford Explorer is a total loss. Hawthorne Police detectives and investigators with the fire department are working together on the investigation. 
Anyone with information is asked to contact the Hawthorne Police Department Detective Bureau at 310-349-2820.