Sunday's Coca-Cola 600 postponed due to rain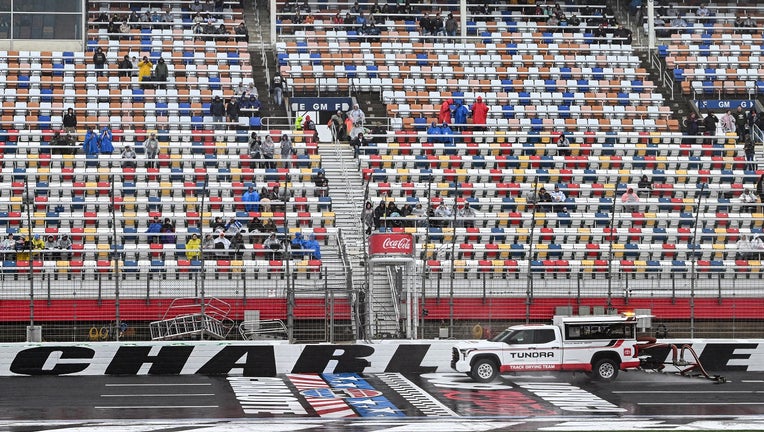 article
CHARLOTTE, N.C. - The Coca-Cola 600 at Charlotte Motor Speedway has been postponed until Monday due to the weather.
The NASCAR Cup Series race will now take place on Monday at 3 p.m. Eastern on FOX.
The track had been receiving steady rain all day and despite drying efforts, the weather was not cooperating.
The Coca-Cola 600 is the longest race of the season with an average time of just under four hours and 34 minutes.
The 2022 race was the longest in history, coming in at five hours and 13 minutes.
Although rain has delayed this particular race by several hours before, this is only the second time this race has been postponed a day due to rain. The weather also did not cooperate in 2009 forcing a Memorial Day green flag.
The NASCAR Xfinity Series Alsco Uniforms 300, also at Charlotte Motor Speedway, was also postponed until 11 a.m. on Monday on FS1.
This story is being reported out of Atlanta