Student, 13, dies days after choking on meatball during lunch at school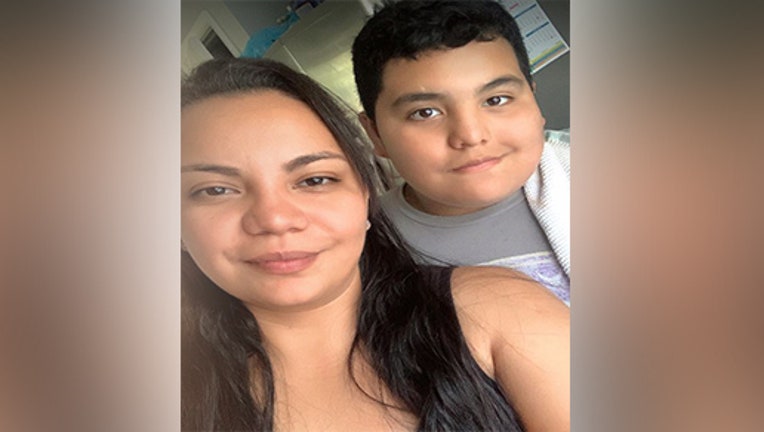 article
A family grieving the loss of their son is seeking answers after the 13-year-old died after suffering a medical emergency last week at his school in Chesterfield, Virginia. 
Josue Chavez Nolasco was rushed to the emergency room on Feb. 15 after choking on a meatball during lunch at school, his mother, Karina Nolasco, told FOX Television Stations. 
Karina said she was at work when she received a call from Providence Middle School about the incident. She and Josue's father, Lee, arrived at the hospital to be with their son, WWBT-TV in Virginia reported.
The seventh grader died three days later on Feb. 18, the Richmond Times-Dispatch reported. 
"My son was a good boy, he did not hurt anyone, and he was well-educated and loving," Karina shared with FOX.
FOX Television Stations reached out to Providence Middle School for comment.
Chesterfield Fire and EMS provided WWBT with a timeline for the medical call. The media outlet reported that first responders arrived at the school at 11:20 a.m. and rushed the student to the hospital, where he arrived at 11:35 a.m.
Authorities told WWBT a school resource officer provided medical aid to the 13-year-old before emergency crews arrived. WWBT noted that Josue's parents are working to obtain more information on what happened to their son.
The Richmond Times-Dispatch obtained a letter from Principal M.J. Rodney informing the Providence Middle School community of Josue's death via email this week. 
"Good Evening Providence Middle School Families, I apologize for interrupting your evening, but have some important news to share and an important ask to make of you tonight. I am sad to share that we have learned that a 7th grade student, Josue Chavez Nolasco, has passed away. His parents shared this with us today and asked that I share this with you." 
"We will keep the family in our thoughts during this difficult time. If this is a discussion that you would like to have with your child in your home tonight, we want to be supportive of the conversation as you talk with your child to reassure and support them as part of the grieving process. Attached are some materials that we use during times of grief. Please review these documents and use them as necessary with your child. We will have student support services staff members available at school tomorrow to assist students. Please call the school in the morning or email me tonight if you have updates about your child that we should be aware of for Wednesday."
A GoFundMe page created for Josue's memorial has raised more than $16,000.
This story was reported from Washington, D.C.