String of crashes on Iowa freeway leaves 1 dead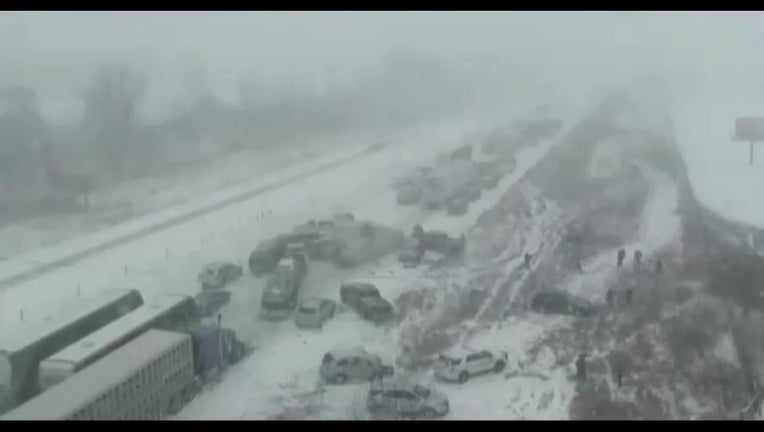 article
Ames, Iowa (AP) - Authorities in Iowa say one person has died and several others were hurt after dozens of vehicles collided along a snow-covered stretch of Interstate 35 near Ames.
Up to 70 cars, buses and trucks were involved in the string of crashes, which forced the closure of I-35 in both directions.
Story County Sheriff's Office Capt. Barry Thomas tells The Des Moines Register he couldn't see from one end of the wrecks to the other.
Thomas says one person was killed and from three to five people were injured. Authorities didn't release the names of those killed or hurt.
Officials say the wrecks were caused, in part, by drivers trying to enter the freeway and crashing into existing accidents.