'Stranger Things' production 'not possible' during writer's strike, Duffer brothers say
A note on social media from the Duffer brothers, the co-creators of Netflix hit "Stranger Things," has fans preparing for the worst – a possible delay in the fifth and final season. 
Matt and Ross Duffer tweeted from the official Stranger Things writers' room account that starting production "is not possible" while the current writer's strike is happening. 
The "Stranger Things" writers – which includes both brothers – started working on Season 5 on Aug. 2, 2022, almost exactly a month after Season 4, Volume 2 debuted.
Over the months, the Duffer brothers and fellow writers have shared updates on how it's going – including the title of the season's first episode – but it hadn't been announced when production was set to begin, or when the season would premiere. 
And, based on the Duffers' tweet, it might be even longer than expected. 
"Duffers here. Writing does not stop when filming begins. While we're excited to start production with our amazing cast and crew, it is not possible during this strike. We hope a fair deal is reached soon so we can all get back to work. Until then -- over and out. #wgastrong," the tweet from Saturday evening reads. 
FOX Television Stations has reached out to Netflix for details.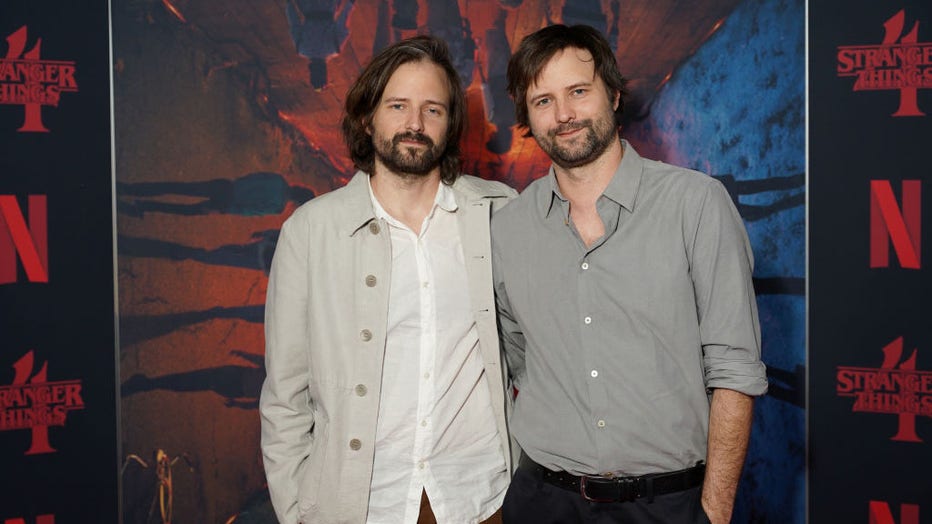 (L-R) Matt Duffer and Ross Duffer attend Netflixs "Stranger Things" SAG event at Netflix Tudum Theater on November 13, 2022 in Los Angeles, California. (Photo by Presley Ann/Getty Images for Netflix)
RELATED: Hollywood writers' strike begins, halting tv and film production
Writers Guild of America, the union representing 11,500 writers of film, television and other entertainment forms, has been on strike since Tuesday, May 2. 
It's the first writers' strike — and the first Hollywood strike of any kind — in 15 years. Streaming and its ripple effects are at the center of the dispute.
Late-night talk shows, heavily dependent on same-day, current-events-based comedy writing, were the first to feel the strike's effect. 
The strike's impact on scripted series could take far longer to manifest
RELATED: Drew Barrymore pulls out of hosting MTV Movie & TV Awards in support of writers strike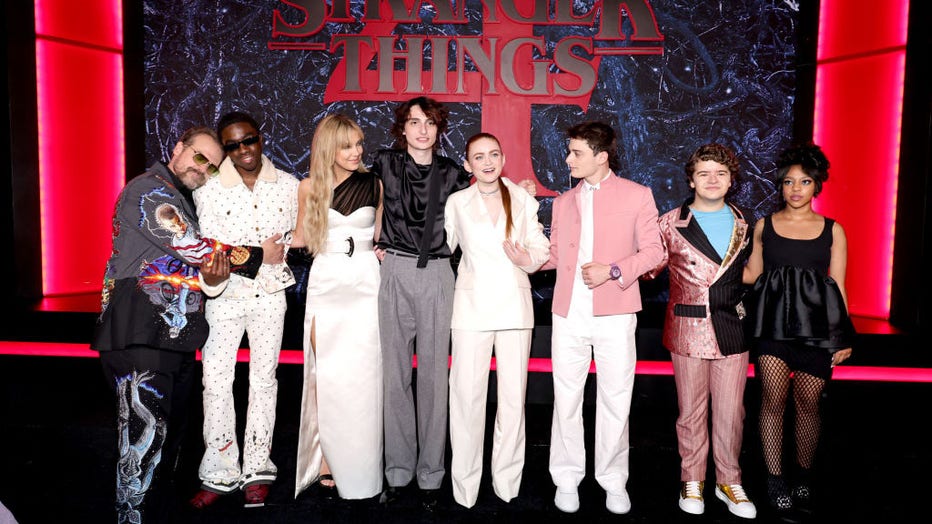 (L-R) David Harbour, Caleb Mclaughlin, Millie Bobby Brown, Finn Wolfhard, Sadie Sink, Noah Schnapp, Gaten Matarazzo, and Priah Ferguson attends Netflix's "Stranger Things" Season 4 New York Premiere at Netflix Brooklyn on May 14, 2022 in Brooklyn, Ne
As for how imperative the writing process has been to "Stranger Things" and the final season, the Duffer brothers previously promised that upcoming episodes will connect to past seasons in an unexpected way. 
And how will this be accomplished? By revisiting themes and ideas from Season 2's writing room. 
"The success of Season 1 freaked us out and then we knew we needed to build up this bigger world, that this was going to be ongoing," said Ross during WGFestival 2022, which is put on by the Writers Guild Foundation. "That meant prep for Season 2 included filling up a whiteboard with every idea the writers' room could imagine."
"But it was way too much — [five times] more ideas than we needed, or [ten times]," Ross continued.
"For Season 5, we're pulling from a lot of those big Season 2 ideas… A lot of our big ending stuff has pulled from stuff that we thought was going to be in Season 2." 
This story was reported from Detroit. The Associated Press contributed.