Storm causes trees to fall on two Lynwood homes
LYNWOOD, Calif. - Gusty winds, heavy rain and already saturated soil caused trees to topple onto two Lynwood homes, authorities said.
A large tree fell at 3:52 a.m. on a home in the 4000 block of Brewster Street, then at 3:56 a.m. a large tree fell on a house in the 3000 block of Lugo Street, according to Los Angeles County Fire Department Dispatch Supervisor Imy McBride.
A family was inside their home on Brewster St. when the tree came toppling over. Luckily, no one was injured but they were awaken by the sound of the crash.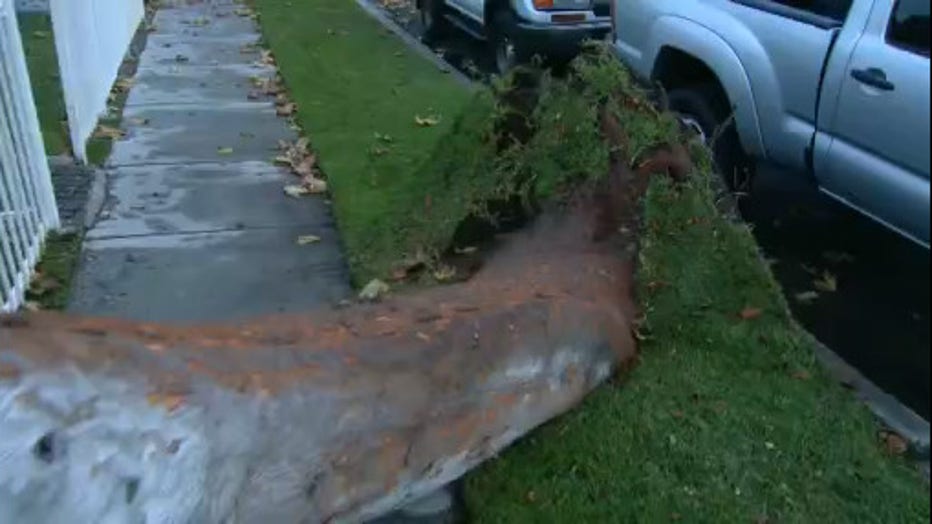 "It happened pretty quick, I didn't know if lightning hit or a car hit, it sounded so loud and it was raining hard so it was kind of confusing to see what it was," said homeowner Andy Cisneros. 
"It sounded like a loud bang, like a car crash," added his son. 
The city's Public Works Department was contacted to help homeowners deal with the trees.
Mario Ramirez contributed to this report