'Squid Game' season 2 teaser reveals new players coming to deadly competition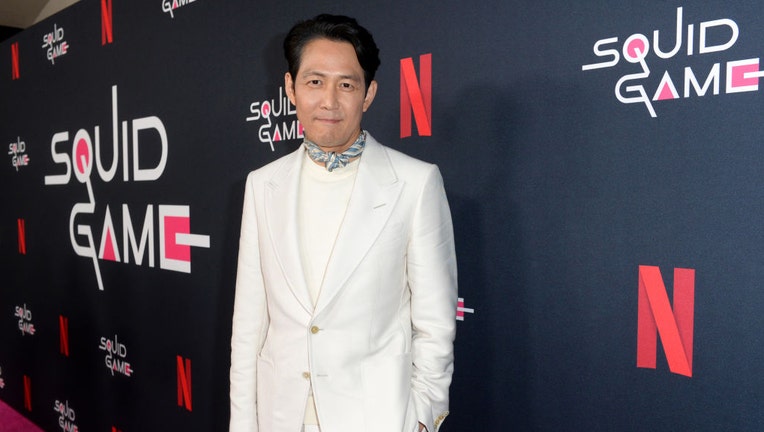 article
A teaser video for season two of Netflix's hugely popular "Squid Game" has been released, revealing the returning cast members – as well as four new actors joining the series.
The 1:45 minute video shows the return of Lee Jung-jae, Lee Byung-Hun, Wi Ha-jun, and Gong Yoo to the Korean survival drama. The "fresh, new players" include Yim Si-wan, Kang Ha-neul, Park Sung-hoon and Yang Dong-guen. 
"Squid Game" follows a group of desperate adults competing in deadly children's games for a chance to win a massive amount of money and escape severe debt. Season one followed Seong Gi-hun, played by Lee Jung-jae, who is a laid-off autoworker coping with a broken family and struggling with constant business failures and gambling problems.
Seong battles hundreds of other financially distressed players in a hyper-violent competition for the ultimate prize of 45.6 billion won ($38.2 million USD), with losers being killed at every round.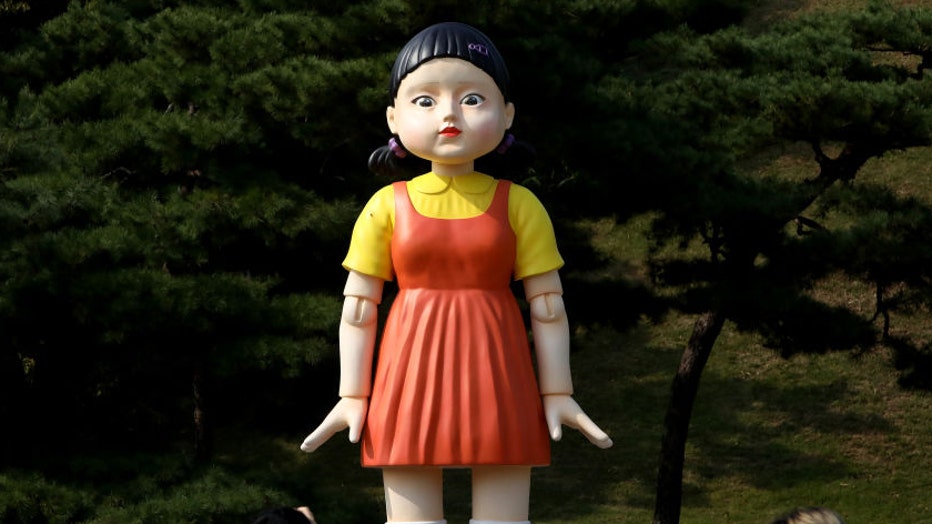 FILE - Younghee, the giant robot doll from "Squid Game", is exhibited at the Olympic Park on October 26, 2021, in Seoul, South Korea. (Photo by Chung Sung-Jun/Getty Images)
"Squid Game," which premiered in September 2021, became a global phenomenon. The series reached over 1.65 billion viewing hours in 28 days and was Netflix's first series to surpass 100 million members at launch.
The show also notched six wins out of 14 nominations at the 2022 Emmy Awards, including Lee Jung-jae who became the first Asian to win the Emmy for best drama series actor.
"Thank you for making realistic problems we all face come to life so creatively on the screen," Lee said to "Squid Game" creator Hwang Dong-hyuk, who earned the Emmy for best drama series directing. In Korean, Lee thanked the audience in his native country for watching.
Season two of the show is expected to drop in 2024.
Meanwhile, fans of "Squid Game" can also enjoy an upcoming reality show inspired by the hit series, but with far less dire consequences promised for contestants.
Netflix's "Squid Game: The Challenge" is a 10-episode competition show where the "worst fate is going home empty-handed," the platform said in announcing the new show.
The reality show, which premieres in November, will include 456 players vying for a "life-changing reward of $4.56 million," Netflix said in a release. They'll compete in games inspired by the drama series along with new challenges aimed at whittling down the field.
This story was reported from Cincinnati. The Associated Press contributed.