Southern California beachgoers cautioned that stingrays are 'out in full force'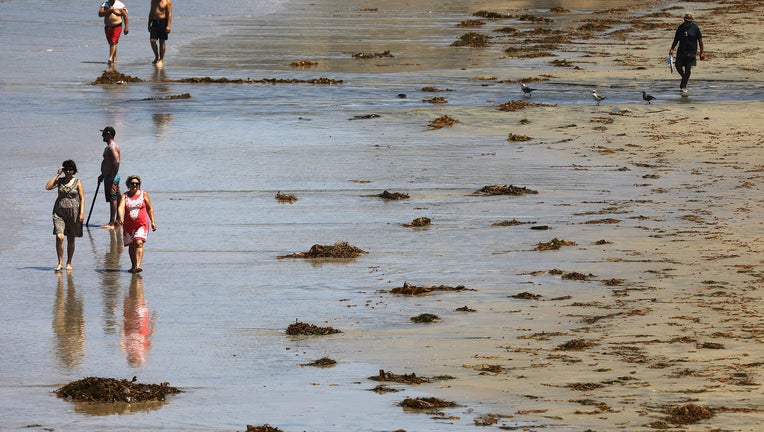 article
SAN DIEGO, Calif. (FOX 11) - Lifeguards in Southern California are reminding beachgoers entering the ocean to shuffle their feet to avoid painful encounters with stingrays.
In a Facebook post Sunday, lifeguards in San Diego said the stingrays "are out in full force."
Round stingrays common in California coastal shallows are typically partially buried in sand while hunting prey. When stepped on or threatened, the rays respond with a venom-covered barb in their tail.
The round ray is the most likely of rays to be involved in injuries to waders and swimmers, according to the Aquarium of the Pacific.
Officials suggest any beachgoer injured by a stingray should seek out help from the nearest lifeguard. Lifeguards treat injured swimmers by soaking their feet in hot water to deactivate the venom.
Beachgoers are reminded to do the "stingray shuffle," or keep feet flat on the bottom and shuffle along, to keep the rays away.
Experts say if contact is made with a ray it will most likely swim off very rapidly.
Round stingrays are most abundant in Southern California and the northern Baja California area in Mexico, experts say. The inshore waters of Seal Beach have the most concentrated population of round rays and is credited with having the greatest number of stingray incidents of any place in the world.
FOX 11 reported on this story from Los Angeles. The Associated Press contributed.