2 dead after South LA street takeover turns into shooting
LOS ANGELES - A street takeover in South Los Angeles ended with two people dying after the illegal incident ended in another illegal activity – which was a shooting.
Officials with the Los Angeles County Sheriff's Department said they received reports of a street takeover just before 3 a.m. Monday, August 7 near the intersection of Hooper Avenue and Firestone Boulevard in South LA's Florence-Firestone neighborhood. A short time later, they started getting calls of a shooting at the same intersection.
One victim was pronounced dead at the scene and another victim died at the hospital.
The victims' loved ones went to the scene after learning what happened. A woman told FOX 11 one of the victims was her 24-year-old son and that she recognized his shoes.
FOX 11 crew observed tire marks and skid marks at the scene.
"They're dangerous and they're becoming more common," Lt. Omar Camacho with LASD's Homicide Division said regarding street takeovers.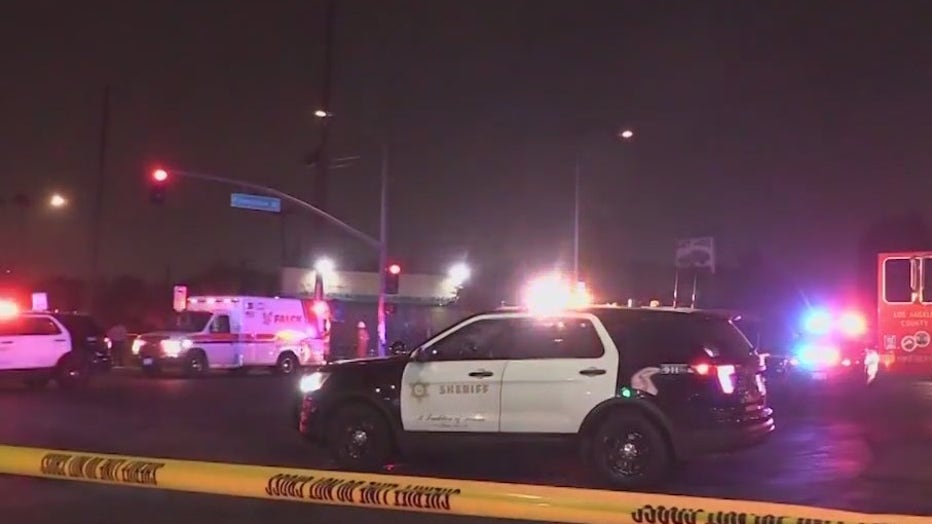 The names of the victims have not been released and a description of a suspect was not available.  
It's unknown what transpired between the victims and the suspect before shots were fired and investigators continue to work to find a motive.
Those with information are asked to contact the LASD Homicide Bureau at 323-890-5500.