5-year-old child dies days after violent South LA hit-and-run crash
LOS ANGELES - A 5-year-old child died days after being involved in a hit-and-run crash in South Los Angeles, officials said. 
The crash was reported just before 7:30 p.m. Tuesday in the 9500 block of S. Main Street. According to the Los Angeles Police Department, the suspect's vehicle, which was traveling northbound on Main Street at a high rate of speed, ran a red light and collided into the victim's vehicle. 
Inside the victim's vehicle was a 32-year-old mother, her two children, a 14-year-old, a 5-year-old, and her 17-year-old niece.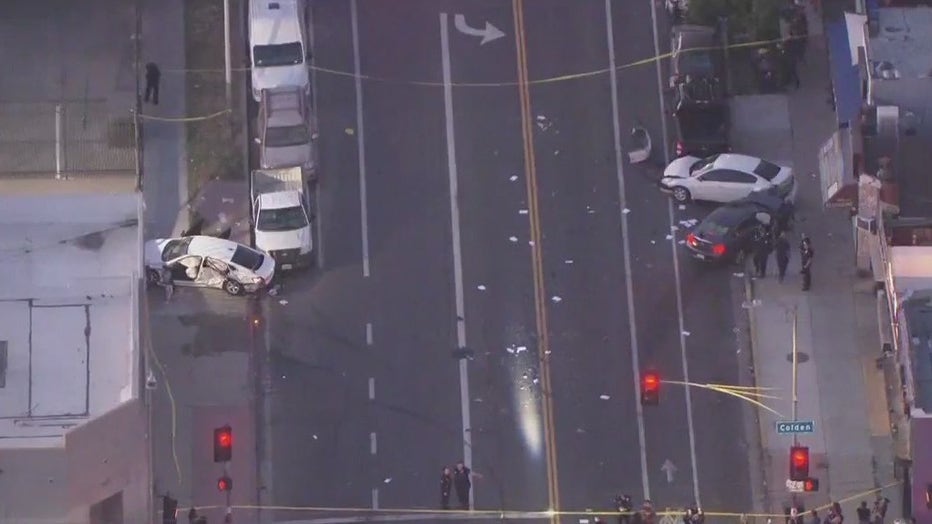 All were transported to the hospital. The 17-year-old sustained severe injuries and was listed in critical condition. The 5-year-old sustained serious injuries and was admitted to the pediatric intensive care unit. On June 22, hospital staff informed police that the 5-year-old died due to her injuries. 
The suspect, 26-year-old Pedro Murillo, surrendered to police and was booked for felony hit-and-run. Investigators have requested murder charges be filed by the Los Angeles County District Attorney's Office.