Snoop Dogg, Petco team up for pet-care campaign: 'It takes a Dogg to know a dog'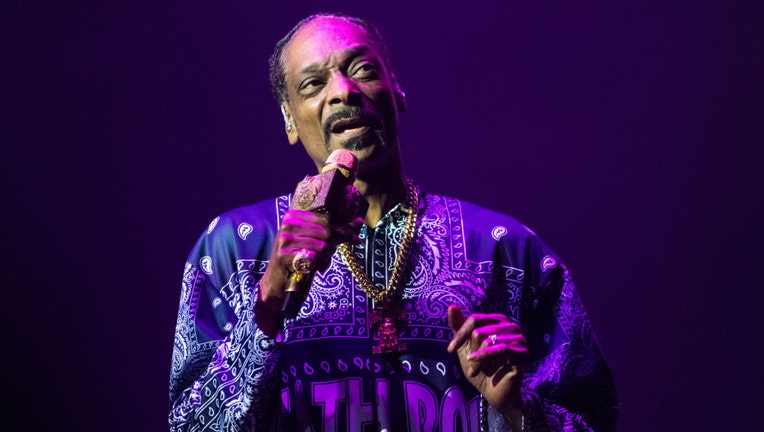 article
Snoop Dogg has partnered with Petco for a pet health ad campaign in which he plays the human version of a Doberman pinscher and gives his Petco picks for treats, toys and beds. 
In the 30-second spot released by Petco, the 51-year-old rapper wonders – as the "Ultimate DOGG" – if he feels so good because of "Petco keeping me healthy for less money" before quipping, "Wait, what's money?" and then later "Oh, a bird" as he looks out a window. 
Petco added in the release, "In the film, Snoop's familiar pet persona is the epitome of health thanks to the high-quality – yet wallet-friendly – nutrition, supplies and care he gets from Petco." 
The company called the ad "aptly reminiscent" of Snoop's 1993 music video for "Who am I?" when he morphed into a Doberman on his debut album "Doggystyle." 
RAPPER SNOOP DOGG ACQUIRES DEBUT LABEL DEATH ROW RECORDS
The ad is part of the company's "It's What We'd Want If We Were Pets" campaign, which has featured similar ads with actors deadpanning what they imagine their dog might say if they were human. 
Snoop also has his own pet line Snoop Doggie Doggs, which its website calls "pet products for royalty." 
"When it comes to shopping for my pets, I choose stuff for them I'd choose for myself," Snoop said in a Petco press release. "My pets gotta look good, feel good, smell good, but it's hard to know how to keep our pets healthy and happy when they can't tell us what they need."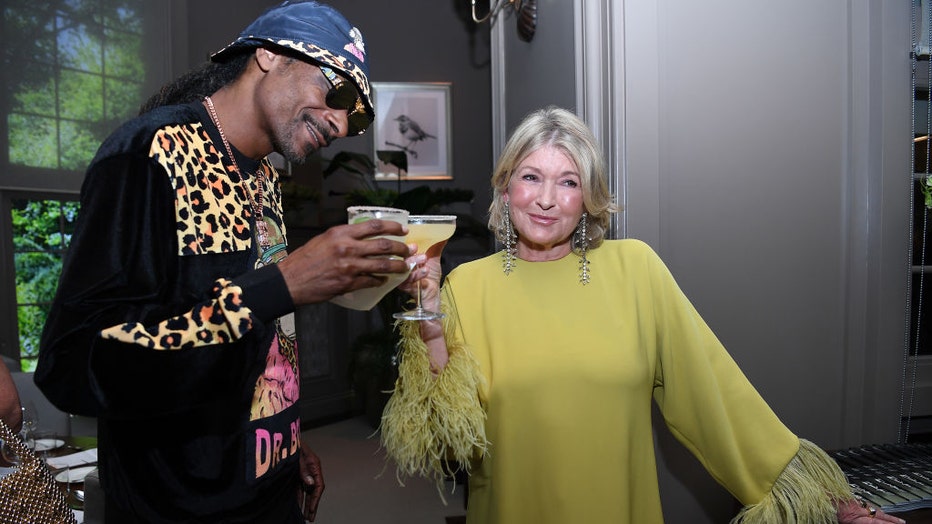 Snoop Dogg and Martha Stewart celebrate the grand opening of The Bedford by Martha Stewart At Paris Las Vegas on August 12, 2022 in Las Vegas, Nevada. (Denise Truscello/Getty Images for Caesars Entertainment)
He added, "When I shop at Petco, it's all there, even my own pet line, Snoop Doggie Doggs. They have great experts and great deals, so I can relax and trust that my pets are always fresh and getting the best at a fair price. Now that's value."
Petco called Snoop a "longtime pet parent and grandparent to dogs, cats and reptiles" in the release, adding that his Snoop Doggie Doggs' line would be available at Petco stores nationally in August. 
MASTER P LAUNCHES NEW CEREAL BRAND WITH SNOOP DOGG 
The campaign partnership will run through the end of the year, Petco said, and will include digital, social and TV content, including behind-the-scenes footage of Snoop and his pets and his thoughts on being a dog dad.
In an Instagram post, Petco captioned the video in part, "It takes a Dogg to know a dog."
The pet world is Snoop's latest business venture, which includes Bic lighters, a cereal brand, and commercials for companies like Corona, Jack in the Box and Sketchers. He has also famously partnered with do-it-yourself guru Martha Stewart a number of times.