Six Flags Magic Mountain introduces 'West Coast Racers'
article
SANTA CLARITA, Calif. - Thrill-seekers will have the chance to ride 'West Coast Racers,' which is the world's first single track quadruple launch racing rollercoaster at Six Flags Magic Mountain starting this week. 
The new rollercoaster was created in partnership with West Coast Customs. 
"We are thrilled to partner with Six Flags Magic Mountain to create this unprecedented new ride," said Ryan Friedlinghaus, founder and CEO of West Coast Customs. "Throughout my career, I have always thought outside of the box and I love being challenged to build things others can't. Talk about the ultimate outside of the box challenge — a West Coast Customs-style roller coaster!"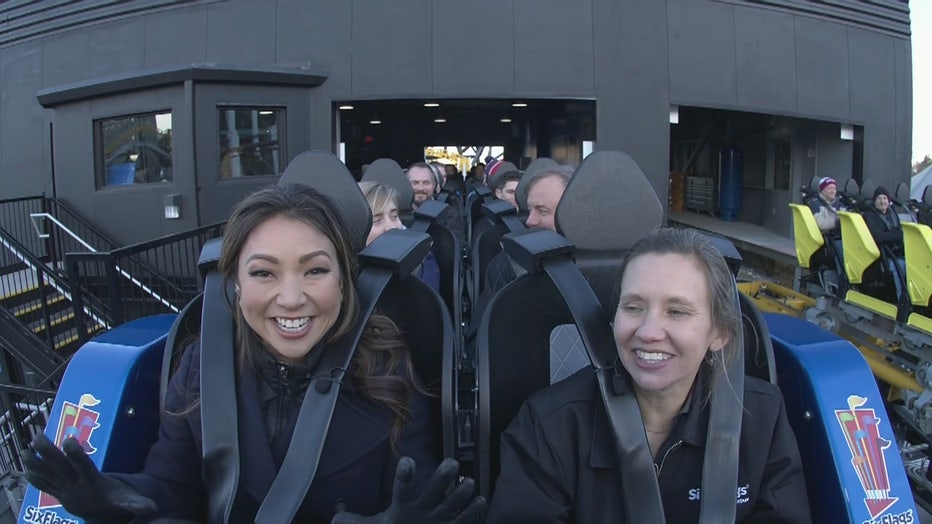 The three-minute ride will complete two laps, multiple airtime hills, extreme high-banked turns and thrilling over and under near misses. 
'West Coast Racers' opens Thursday.