Shooting determined as cause of 75-acre Wolf Fire burning in Riverside County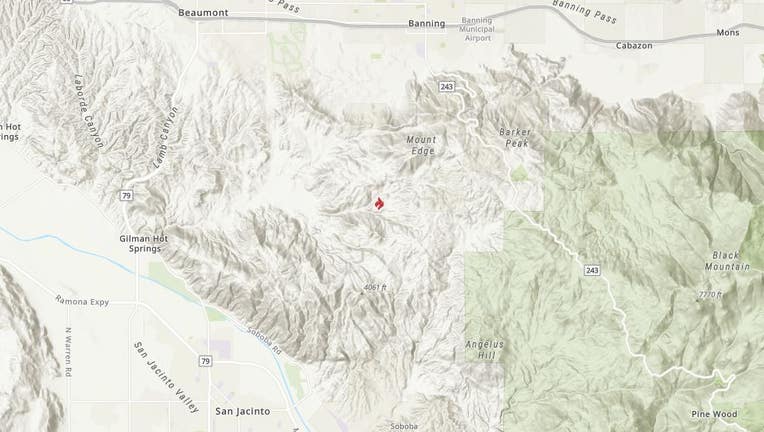 RIVERSIDE COUNTY, Calif. - A vegetation fire that sparked Thursday evening near Banning is believed to have started as a result of a shooting, Cal Fire announced. 
The 'Wolf Fire' started around 5 p.m. on Wolfskill Truck Road near Silver Creek Drive, about four miles south of Banning. 
It has so far burned 75 acres and is 50% contained as of 1:20 p.m. Friday. Investigators have determined the cause of the fire as a shooting. Details about the shooting are currently not known. 
Evacuation warnings were issued for residents on South Highland Springs, South of Interstate 10 and West of South Highland Home Rd, and the Sun Lakes and Four Seasons Community.
Cal Fire Riverside officials say hazardous fire area closures are still in effect. And remind the public that shooting isn't allowed.