'Shelter-in-place' at Cal State Long Beach for hazmat investigation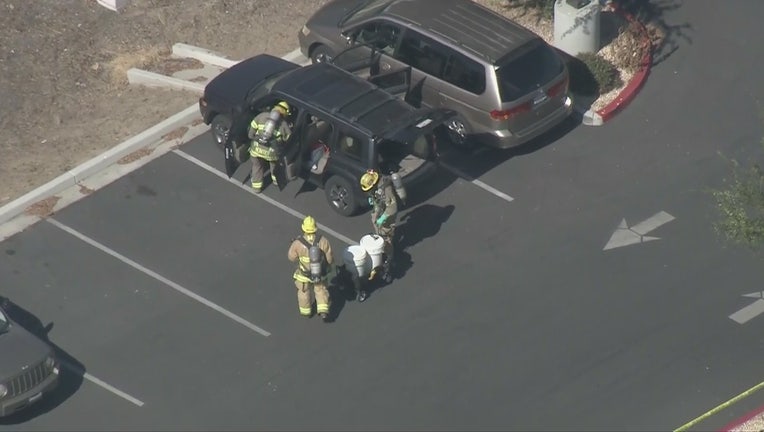 LONG BEACH, Calif. - Emergency crews investigated a hazardous materials incident near the California State University Long Beach campus Monday afternoon.
Students and faculty were asked to shelter in place at several campus buildings that included: International House, Los Cerritos Dormitories, Student Health Center, Nursing and Family and Consumer Sciences.
The investigation began at about 2:30 p.m. after an unusual smell emanated from a parked vehicle at a nearby lot located in the 5900 block of E. 7th Street in the city of Long Beach. It's unknown if anyone was hurt. Aerial video from SkyFOX showed Long Beach firefighters approach the vehicle with masks on, gloves, and white buckets to inspect it.
The Bellflower Boulevard entrance to the campus was temporarily closed and reopened shortly after 4 p.m. when fire crews determined the hazmat incident was contained.
No further details were immediately known. This is an ongoing investigation.